Pickswise Pro Football Capper Contest - Week 5 picks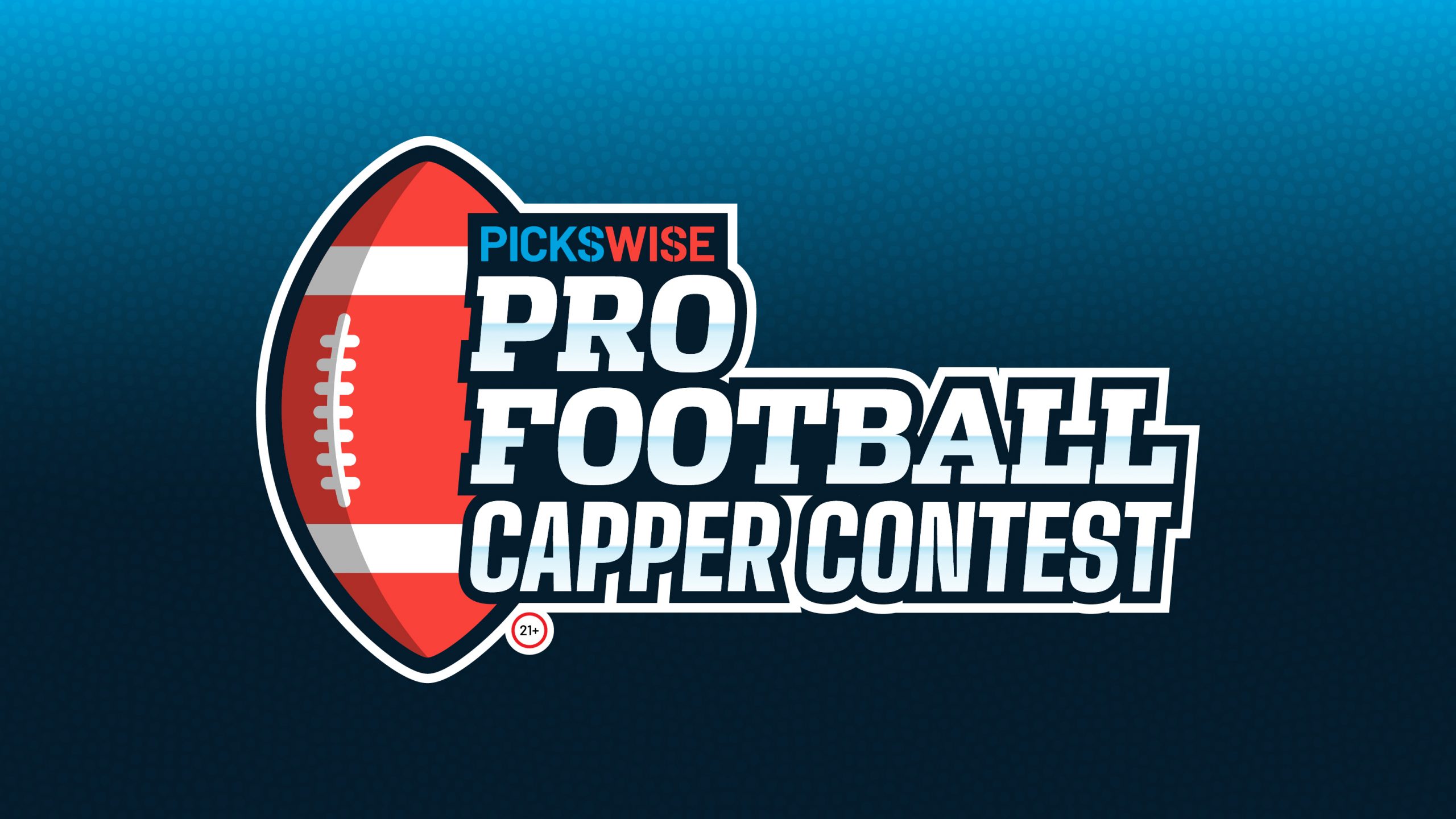 After his second straight perfect week, Drew Knows is scorching hot and has extended his lead into Week 5 of the Pickswise Capper Contest. The $10,000 cash prize is still very much up for grabs with a lot of football to be played.
This week's picks and analysis can be found below and the contest leaderboard and best bets are linked here.
At Pickswise, we specialize in providing free expert picks and predictions, and you can find all of our best bets, props, and parlays here.
Let's check out this week's picks from the contestants, who are listed in order of the current standings.
Drew Knows
Best Bet: Dolphins vs Bucs under 48
I went with the under in a Buccaneers game last week, and it came through for me. Now I'm going right back to the well for my best bet of Week 5. There's been a lot of talk about the injuries to Tampa's secondary, but those don't matter if they're playing anemic passing games, as they have been for the past two weeks. Mac Jones was never going to beat them vertically, and neither is Jacoby Brissett, especially without Will Fuller in the lineup for Miami. The Bucs will also be getting back Jason Pierre-Paul and starting cornerback Jamel Dean on defense. Dolphins head coach Brian Flores was with Tom Brady for many years in New England, so he should know some of Bill Belichick's tricks to slow him down. Rob Gronkowski is again out for Tampa, which limits their offensive upside.
Additional Bet #1: Browns vs Chargers under 47
For my first additional bet I'm going with another under. This time in the Browns vs Chargers game. The total has dropped significantly from its opener, but I still like it at this price. Cleveland's defense has been playing lights-out lately, and they just held a very good Vikings offense to 7 points last week. Baker Mayfield on the other hand hasn't looked nearly as good. Mayfield's left shoulder injury is clearly affecting him, and he's been erratic in the last couple of weeks. Chargers offensive coordinator Joe Lombardi wants to run the ball a lot, and new head coach Brandon Statey has Los Angeles' defense playing at a high level. I don't see this one being a shootout.
Additional Bet #2: Chiefs -2.5
For my last bet of Week 5, I'm going with the Chiefs on Sunday Night Football. I'm just not buying the Bills hype. Buffalo has faced a ridiculously easy schedule, with their first 4 games coming against Pittsburgh, Miami, Washington, and Houston. The quarterbacks they've faced are Ben Roethlisberger, Jacoby Brissett, Taylor Heinicke, and Davis Mills. Their defense can be beaten with speed, and the Chiefs have plenty of it. Bills linebacker Matt Milano also looks iffy for this one with a hamstring injury, and if he doesn't play or isn't 100% that's a huge blow. Everyone has got bored of the Chiefs all of a sudden, but Patrick Mahomes has quietly been putting up truly absurd numbers once again.
Read Andrew Ortenberg's Week 5 NFL trends article here
Steve McQueen
Best Bet: Titans -4
I am going to avoid the Steelers for a week. Yes, I won my best bet last week, but I am not sure what they are doing and it is best to look away. I do know that the Jags were bad before Urban Meyer decided to dance with a young woman in Ohio instead of flying home with the team. Jump on the chance to fade this leadership dumpster fire – bet on the Titans and D Henry.
Additional Bet #1: Cardinals -5.5
I thought the Rams were the best team in the West, but took Arizona and they didn't disappoint. I am going to ride AZ until they lose for me – take the Rondale Moore prop and the Cardinals to cover. The 49ers are a walking MASH unit.
Additional Bet #2: Vikings -8.5
I don't think Detroit is any better – Minnesota is playing well and I think they may break the Lions at home – in fact we may see David Blough (Boiler 2) in the 2nd half of a blowout. Blow the horn!
Jared Smith
Best Bet: Bengals +3
I'm worried about the Packers defense. Top corner Jaire Alexander is down due to a shoulder injury, then on Wednesday edge rusher Chauncey Rivers suffered a non-contact knee injury in practice and is being placed on IR. The team did sign Jaylon Smith this week for depth, but I can't see him having any significant impact in his first few days on the roster. All of that is good news for an explosive Bengals offense that has had 10 days off to rest and contemplate their near-death experience against the Jaguars. Sure, fading Aaron Rodgers is always scary, but I've got the better and healthier defense, catching points at home on long rest. 

Additional Bet #1: Bills +2.5
I know Kansas City scored 42 points last week and reminded everyone of just how good their offense can be, but I truly believe the wrong team is favored in this game. In my personal power rankings, Buffalo is the top dog in the NFL after the first 4 weeks, and this line denotes that Kansas City is about 1.5 points better than the Bills on a neutral field, which does not seem accurate. Since losing to the Steelers in Week 1, Buffalo is 3-0 and outscoring opponents 118-21 with 2 shutouts. They also lead the NFL in Net Yards Per Play and Net Points Per Play. Meanwhile, the Chiefs are dead last in DVOA and are allowing 6.9 yards per play this season. Woof. The only way I see Kansas City stopping Josh Allen this week is if he stops himself. Throw in the revenge narrative and I would not be surprised at all if the Bills leave Arrowhead with a win.
Additional Bet #2: Giants +7
New York is slightly ahead of Dallas in Net Yards Per Play, mainly because the Dallas defense has bled yards this season. Also, Daniel Jones has played better than expected. Jones has a higher adjusted QBR than Dak Prescott, Aaron Rodgers, Joe Burrow and Josh Allen this season. The sharps are also raising red flags and have consistently faded the Cowboys since Week 2. There is some major reverse line movement here towards the Giants with the majority of the public backing Dallas.
Read Jared Smith's Week 5 NFL picks here
David Baker
Best Bet: Titans -4
Sometimes when teams have distractions it galvanizes the team, but that usually occurs in older talented teams. This Jacksonville team is young and untalented. Meanwhile the Titans have bigger plans this year and losing to the Jets will keep them focused in an otherwise look-ahead spot. I'd give Jax zero home-field advantage points, so a 4-point line here seems entirely too small. Tennessee 34-17 in a semi rout.
Additional Bet #1: Panthers -3.5
Carolina is on the way up and the Eagles are on their way nowhere. I don't believe in Jalen Hurts passing the ball to exploit the injured secondary. Sam Darnold finally is able to show the talent I believed in all along. I'm slightly concerned the Eagles D line may be able to disrupt the Carolina offense enough to make this difficult, but I can't overlook the rest of the advantages the Panthers have over a less-talented Eagles squad. Carolina 27-20.
Additional Bet #2: Broncos +1
Denver has a massive advantage with its D-line vs a horrendous Pittsburgh O-line. This, coupled with an immobile and inaccurate Ben Roethlisberger, feels like a loooong day for the Steelers offense. The Broncos will probably have Teddy Two Gloves back under center and he should be able to do enough to take advantage of what I anticipate being some short fields. Denver 23-13.
Check out the ultimate betting guide to all of our Week 5 NFL content.
John Hyslop
Best Bet: Browns +2
The Los Angeles Chargers' Achilles heel is the fact that they can't stop the run. They're 25th in the NFL in that metric, which will be a problem against the Cleveland Browns. I would expect the Browns to be able to limit what the Chargers can do offensively and turn this thing into a rock fight. 
Additional Bet #1: Jets +3
The Jets might stink but the Atlanta Falcons are worse. Now Atlanta is without Calvin Ridley and Russell Gage for this game in London, so the question becomes who does Matt Ryan throw to? The Falcons will definitely need to score points as their defense is one of the worst in the NFL. Even the Jets should be able to keep this one close enough to win.
Additional Bet #2: Titans -4
I love a team like Tennessee coming off a loss, especially with a team like the Jaguars on the docket. AJ Brown is going to play and that will go a long way in beating the worst pass defense in the NFL (DVOA). Once the Titans get up they can just lean on Derrick Henry and cruise home. I think the Titans will make a statement. Even if it is only the Jaguars they're beating.
Read John Hyslop's best underdog bets for Week 5 here
Prop Bet Guy
Best Bet: Packers -3
I'm siding with the public on this one and taking the road favorites. The Bengals have surprised this season, with a 3-1 record, but this will be their toughest test yet. After dominating the first three weeks, Cincy's defensive front was exposed by Jacksonville's ground game last week, reminding us all of the 29th-ranked rush defense from last season. I expect the Packers to look to successfully pound the rock with both Aaron Jones and AJ Dillon. The Bengals will be without Joe Mixon, so they'll likely rely on their upstart passing attack. The Packers won't have star cornerback Jaire Alexander, but I expect them to create some pressure on Joe Burrow and the Bengals below-average offensive line. And at the end of the day, the Packers have the reigning MVP. Aaron Rodgers is playing like his old self after a rocky Week 1. I'll lay the points to back the better team.
Additional Bet #1: Buccaneers -10
Miami's offense looks rudderless with Jacoby Brissett at the helm. His inability to push the ball downfield will make it difficult to expose Tampa's weakness in the secondary. The Bucs' front 7 should dominate. And that Tom Brady guy should have his way with a Miami defense that's been exposed several times already this season.
Additional Bet #2: Football Team +2
After a gritty comeback win last week, I like WFT to take care of business at home. Look for Taylor Heinicke's mobility to keep the Saints defense off balance. And despite underachieving this season, the Football Team's defense should be able to key in on Alvin Kamara and disrupt the Saints offensively. New Orleans is overly reliant on their star running back, which should haunt them today.
Check out our Man vs Machine: Pickswise expert vs computer model picks for Week 5
Ross Tucker
Best Bet: Eagles vs Panthers over 45.5
Let's forget last week ever happened, okay? Thank you. The Lions, Saints, and Titans all let me down in a major way but I'm over it. I think. Onward and upward to Week 5 in the NFL, where my favorite bet this week, believe it or not, is a total.
Typically, I have had much better success with underdogs and betting on lines as opposed to totals, but the 45.5 number for the Panthers and the Eagles really jumps out at me. For one, the Eagles have given up over 40 points in each of the last two games. I don't think the Panthers offense, especially with them unlikely to have a healthy Christian McCaffrey, is on the same level as the Cowboys and Chiefs right now, but offensive coordinator Joe Brady has done a great job with new quarterback Sam Darnold this season and should still be able to move the ball effectively against the Birds. Meanwhile, Eagles quarterback Jalen Hurts is coming off of arguably his best game as a professional against the Chiefs.  The Eagles scored 30 points even though they had three other touchdowns taken off the board due to penalties. They easily could've scored over 40 as well. Yes, the Panthers defense is better than the Chiefs defense. Probably much better, but they still gave up 36 points to the Cowboys last week and are not exactly firing on all cylinders coming into this one. Add it all up and it's hard to imagine this game not going over at this point.
Additional Bet #1: Eagles +3.5
Additional Bet #2: Bills +2.5
Jamaal Charles
Best Bet: Packers -3
This feels like a trap game, but I really think the Packers are going to win this game by 10+ despite them being on the road. Joe Burrow has looked great the last couple of weeks, but with Joe Mixon banged up I am a bit worried about the Bengals getting their run game going. I am also interested to see how much of an impact Jaylon Smith will make for this Packers defense.
Additional Bet #1: Jets +3
Zach Wilson and the Jets looked good last week in their first win against the Titans and I think they will carry that momentum with them to their game against the Falcons in London. Not to mention, the Falcons traveled without their top two WRs, Calvin Ridley and Russell Gage.
Additional Bet #2: Patriots vs Texans under 39.5
This would be a different story if Tyrod Taylor was starting, but I really can't see the Texans putting up more than 14 points considering they have scored only 9 in their last two games. Bill Belichick also dominates rookie quarterbacks, which was another major factor in my decision for this game.
Pickswise is the home of free NFL Predictions  and NFL Odds. Check out the latest NFL Prop Bets and NFL Parlays as well as expert NFL Underdog Picks and NFL Computer Picks.