Tampa Bay Buccaneers vs. Green Bay Packers predictions, picks, odds, spread, lines and betting odds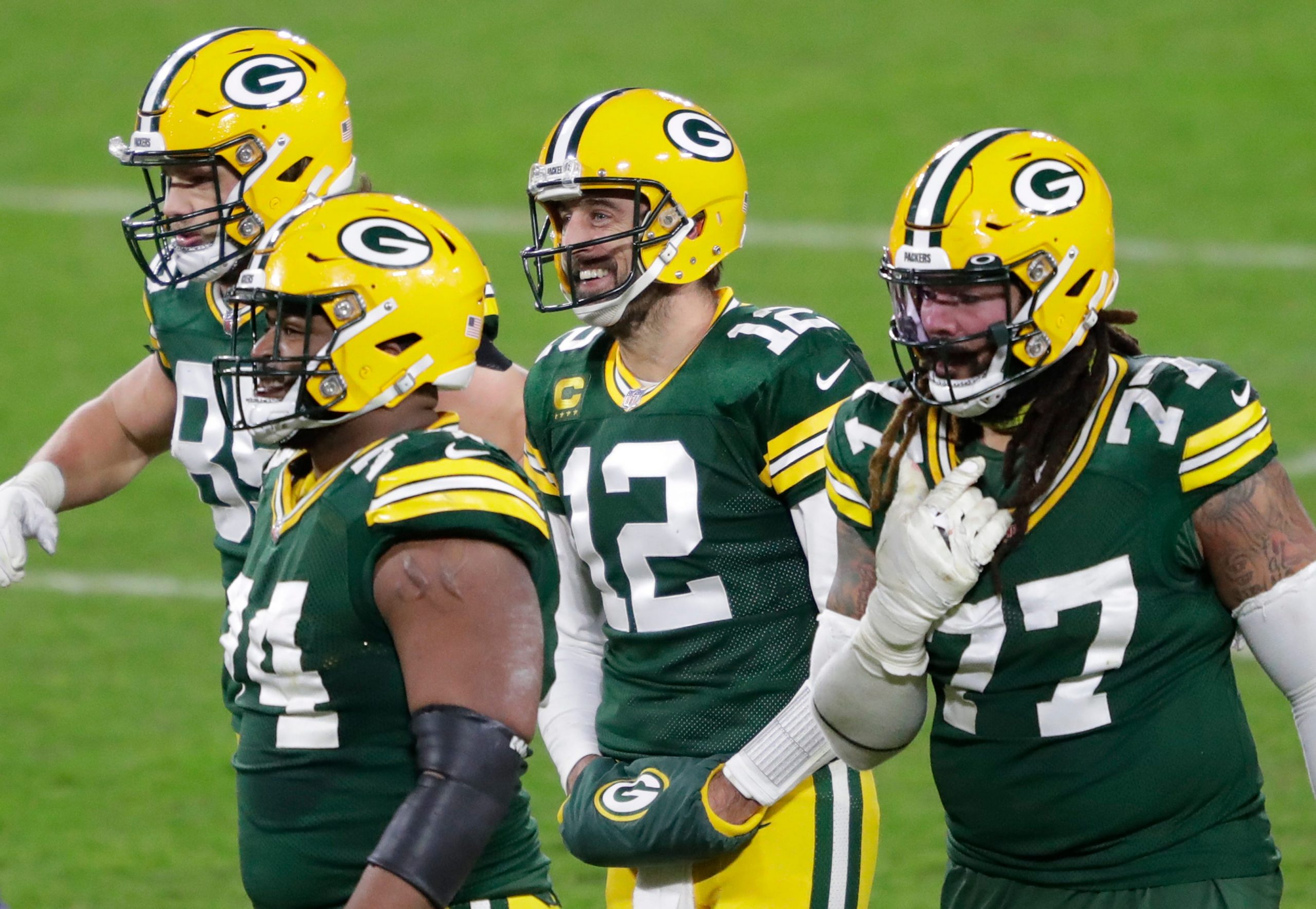 Tampa Bay Buccaneers vs. Green Bay Packers predictions, picks, odds, spread, lines and betting odds. After all these years, we finally get to see Tom Brady face Aaron Rodgers in the NFL playoffs. Despite having been in the league for what feels like forever, both of these quarterbacks are showing no signs of slowing down and are playing some of their best ball ever. Rodgers is the MVP-elect, while Brady has thrown 16 touchdowns and just one interception in his last six games.
While there are cases to be made for both sides in terms of who comes out on top, there is one thing I think we can all agree on — that this game has fireworks written all over it.
Which team will advance to Super Bowl LV to take on either the Buffalo Bills or the Kansas City Chiefs? Let's break it down.
NFL odds and trends
Money line: Buccaneers +150, Packers -175
Spread: Packers -3.5
Over/under: 51
Key stat: Aaron Rodgers is 5-2 ATS in the playoffs at Lambeau Field
Key stat: The over has cashed six straight times in Packers playoff games
Be sure to check out the rest of our NFL playoffs conference championship betting trends, which features other interesting nuggets of information regarding the Buffalo Bills vs. Kansas City Chiefs in the AFC Conference Championship game.
Tampa Bay Buccaneers vs. Green Bay Packers Spread Prediction
Packers -3.5
We're finally getting the Tom Brady vs. Aaron Rodgers playoff game we've been waiting on for so many years. The Green Bay Packers will host the Tampa Bay Buccaneers with a spot in the Super Bowl on the line. For a few reasons, I'm laying the points with the top seed here.
The Bucs are getting a ton of praise for their win over the Saints when in my opinion they didn't actually play all that well. They just were the lucky beneficiaries of one of the worst games of Drew Brees' career, as Brees' noodle arm melted down and tossed three interceptions. The Packers have the league's most efficient offense, and Rodgers just had no trouble moving the ball all game long against a Rams defense that was number one in the league in total yardage allowed this season.
Brady didn't look particularly sharp against New Orleans, and Tampa Bay had three touchdown drives that went for a total of 63 yards because of the field position they were gifted by Brees. They won't have that good fortune here. A lot has been made of how the Bucs beat the Packers 38-10 earlier this season, but that score was very misleading. Green Bay actually got up 10-0 in that game before a pair of uncharacteristic Rodgers turnovers (including a pick-six) completely swung the game and then the team rolled over.
The Packers are firing on all cylinders right now, and remember the Bucs only won one game all season against a team with a winning record. Tampa's players have also all been living in a very warm climate, and are now going on the road to Lambeau in January, which will be a shock to their system.
Tampa Bay Buccaneers vs. Green Bay Packers Over/Under Prediction
Over 51
The over also makes some sense in this spot. As I mentioned above, the Packers just hung 32 points on a defense that had Jalen Ramsey and Aaron Donald, so I don't think he'll have much trouble against this exploitable Buccaneers secondary. Tampa struggles to contain explosive passes, and I expect Rodgers to take full advantage. The over is also a perfect 6-0 in Green Bay's last six playoff games. The Packers' defense certainly isn't elite, and even Jared Goff off thumb surgery was able to move the ball on them last week.
The Bucs' defense looked good against Brees, but that was a mirage. The last time they had to face a passer that wasn't physically falling apart, they made Taylor Heinicke look like a franchise quarterback in his second career start. As long as the weather permits, I think we see a shootout here.
Spread and over/under analysis by Andrew Ortenberg.
Free NFL Playoffs Conference Championship Picks and Predictions
Be sure to check out our full-game previews for every matchup this weekend:
We've also got plenty of expert articles to make sure you're as informed as possible before making your conference championship bets:
Pickswise is the home of free Super Bowl Predictions. Our expert handicappers break down all things Super Bowl, including our best free Prop Bets and our Super Bowl Parlays.