Pickswise Pro Football Capper Contest - Week 11 picks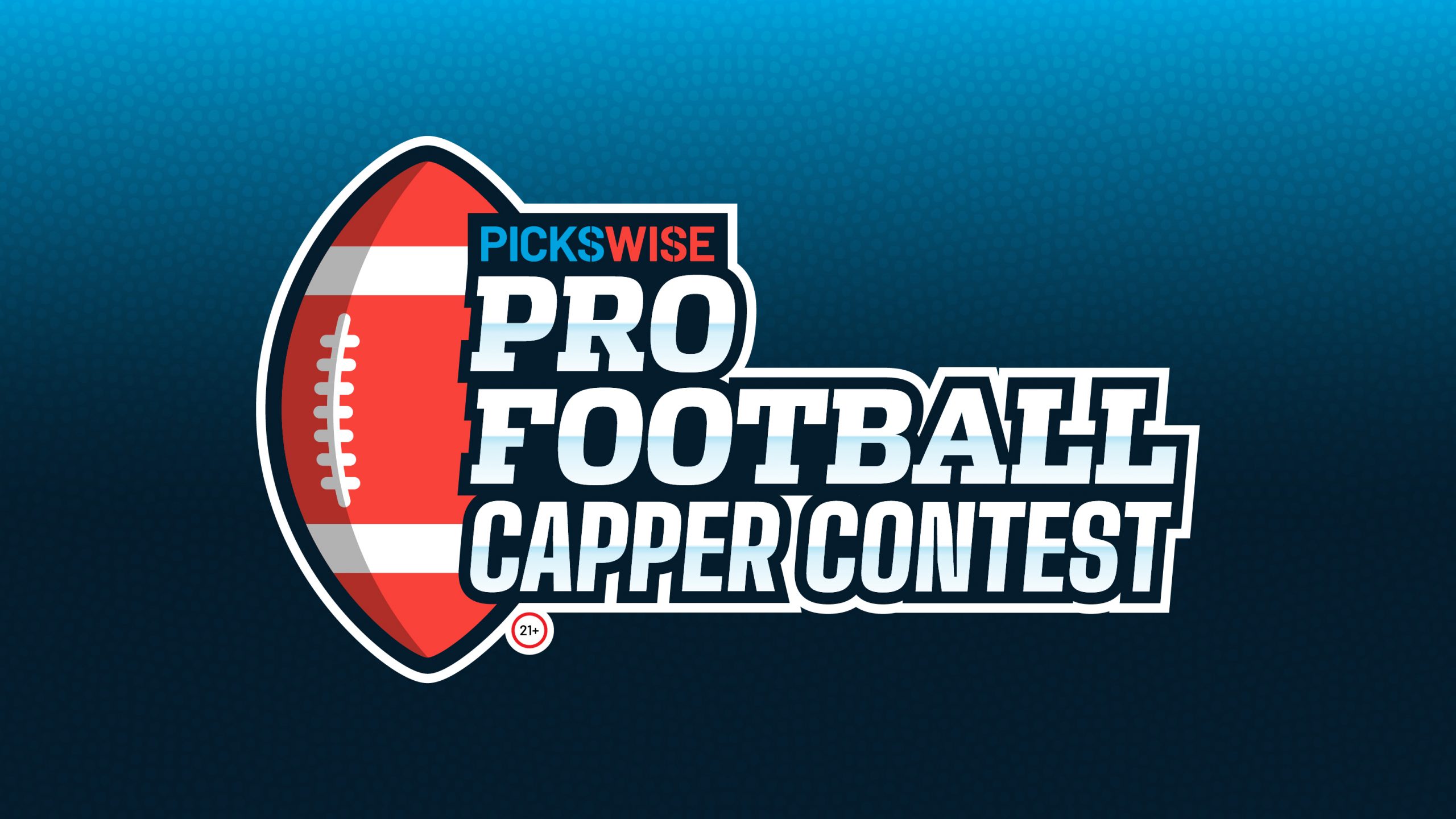 Our Cappers were a collective 14-10 last week with 5 out of the 8 contestants hitting at least 2 of their 3 bets. Let's see if this hot streak continues into Week 11!
Pickswise fan entrant Steve McQueen still holds a 5-point lead, but several cappers are building momentum and giving chase as the season continues. It's safe to say that the Pickswise Pro Football Capper Contest and its $10,000 remain up for grabs. The full contest leaderboard and best bets are linked here.
At Pickswise, we specialize in providing free expert picks and predictions, and you can find all of our best bets, props, and parlays here. Picks currently in order of standings.
Steve McQueen
Best Bet: Steelers vs Chargers under 47
The Steelers can't score. Even if Justin Herbert has a day, the Steelers can't generate points and there it will be a low-scoring game regardless of what the Chargers do. Pittsburgh scored 16 against the Lions of all opponents. This feels like a 21-14 game to me. Take the under.
Additional Bet #1: Seahawks +2
Kyler Murray and Rondale Moore have seemingly disappeared. I expect a healthier Russell Wilson to cook. Take the Hawks at home with the points.
Additional Bet #2: Titans -10
The Titans' D is rolling; the Texans are just awful. Take Tennessee -10.
The Pickswise ultimate betting guide to NFL Week 11 is here
David Baker
Best Bet: Browns -11
If you read my picks from last week. this one won't surprise you. When Cleveland faces teams with weak offensive lines, I'm going to like the Browns. It doesn't get much weaker than the Lions! Couple that with a bad replacement at QB for the Lions and a frustrated Cleveland team after last week, and I'm all in here. Getting Nick Chubb back should allow the Browns to run straight and often and control the game. It's hard to imagine this Lions offense generating more than 2 scores in Cleveland. Roll with Cleveland.
Additional Bet #1: Ravens -5
Here is another game in which I think running straight ahead simply wins the game. Baltimore coming off the embarrassing loss to Miami and 10 days to think about it makes me think this is a great smash spot. Chicago is very limited offensively and no Allen Robinson will only hurt its cause. With Khalil Mack gone on defense, an already talent-deprived team faces a tougher challenge. One place you don't want to be undermanned against the Ravens is in the front 7. This feels like this line should be north of a touchdown, so I will gladly lay the -5.
Additional Bet #2: Cardinals vs Seahawks Under 48.5
It looks more and more like Murray won't suit up in this one and even if he does he won't be full strength. Add in no Hopkins and this game feels like a lot of Connor running and Arizona chewing up the clock. When Seattle has the ball, what are we getting out of Russ? He looked terrible last week, and even if he's at full strength this Arizona defense is good. These teams know each other well, so I think this is a 20-17 battle one way or another.
Check out Pickswise's Week 11 NFL mega parlay here
Jared Smith
Best Bet: Texans +10
Of all the bets on my card this week, this one is my favorite — which is why I bumped it up an extra half-unit. BetMGM's Darren Darby is reporting that more than 80% of the handle is on the Titans, but the line has not moved an inch. WynnBET's Grant Tucker says he expects this to be a "Pros vs Joes game" and is confident "the public will lay the points with the hot Titans." There's no denying how good Tennessee has been since that ugly loss to the Jets, but their last 5 games have all been against playoff contenders and they have a huge reunion game next week with head coach Mike Vrabel returning to Foxboro to face the team with which he won 3 Super Bowls. That makes this matchup against the lowly Texans a massive sandwich game.
"I keep thinking the Titans are due for a stinker but they keep proving me wrong," said TwinSpires trading analyst Zachary Lucas. "With the Pats on deck, I doubt the Titans will keep their foot on the gas. Feels like a few too many points."
Vrabel is a legit Coach of the Year candidate, but the Titans are just 2-3 ATS as a favorite this season and 14-18 ATS during Vrabel's tenure with Tennessee.
Additional Bet #1: Browns -11
This line began to steam towards the Browns on Wednesday when it was announced that Jared Goff was battling an oblique injury. That means Tim Boyle could get the start under center against one of the most ferocious defensive lines in the NFL – one that is coming off an ugly loss last week to the Patriots. That's bad news for Boyle, who has attempted just 4 passes in his brief 2-year career. The public is also slightly favoring the Lions, which makes me like the Browns even more.
"Feels like a good buy-low spot on the Browns," said Lucas. "I love taking teams off blowout losses, especially against teams who covered the week prior. The line feels a bit low to me."
The Lions left it all out on the field in Sunday's tie against the Steelers and I would be surprised if they had much left in the tank for this game.
Additional Bet #2: Bears vs Ravens over 46
This line started to creep towards the Bears on Wednesday despite MGM's Darren Darby reporting even action on both sides. The move was likely predicated by the news that Lamar Jackson missed practice with an illness. On the other side, I like what I've seen with Justin Fields over the past two weeks, and David Montgomery returned with vigor last Monday night — averaging 4.8 yards per carry against a good Steelers defense. Both Fields and Montgomery should have success against a Baltimore defense allowing the 2nd-most yards per play in the NFL over the last 3 games (6.7).
Read Jared Smith's Week 11 NFL picks here
Drew Knows
Best Bet: Chargers -5.5
The Chargers should win this one going away. Pittsburgh has one of the worst offenses in the league, and its defense isn't anything better than average. The Steelers' defense has been coasting on reputation alone; it's not actually a great unit anymore. They had already been middling in many metrics and now the defense is going to be without several key pieces. TJ Watt, Joe Haden, and Minkah Fitzpatrick all aren't going to play. They are arguably the 3 most important players to their defense. Herbert should have a field day. As long as the Chargers don't get too conservative and let Herbert sling it around a bit, I think Los Angeles has a very good chance to win this one by double digits.
Additional Bet #1: Saints vs Eagles under 43
I went under in the Saints game last week and it worked out, and I'm going right back to the well in Week 11. The Eagles' offense has only been successful in recent weeks because they have started running the ball a ton. Unfortunately for Philly, nobody can run on this New Orleans defensive front. When Jalen Hurts has had to be a drop-back passer, the offense has looked pretty bad — and that's what I expect here. On the flip side, the Saints have Trevor Siemian at quarterback. He is going on the road into a tough environment without his top weapon in Alvin Kamara and both of his starting offensive tackles. This one should be ugly.
Additional Bet #1: Cardinals vs Seahawks under 48.5
I'm also playing the under in this Cardinals-Seahawks game. It's not entirely clear yet whether Murray will play, but either way this one should be low-scoring. If Murray does play, he will be playing on an ankle that still isn't 100% and he hasn't taken the field in weeks. DeAndre Hopkins is out once again for this one. Speaking of quarterbacks playing at less than 100%, Russell Wilson clearly rushed his return from his finger injury. He was awful last week against Green Bay as Seattle got shut out, and the Seahawks' offense was struggling even before he went down.
Read Andrew Ortenberg's Week 11 NFL trends article here
Ross Tucker
Best Bet: Football Team +3
In Heinecke I trust. Well, not really…but at least in Ron Rivera vs Cam Newton, I will go with Rivera. It appears as if Newton's first start of his second stint with the Panthers will come on Sunday against his former coach, which is obviously an awesome storyline. It was also a terrific story to see Newton sore touchdowns on his first two touches in Arizona last week as the Panthers thrashed the Cardinals.
Do we really know how Cam will play as a starter, though? Does he know offensive coordinator Joe Brady's offense well enough to function at a high level? This isn't the NBA, in which a new scorer can quickly adapt to a new team, or baseball — where you can trade for a guy and have him play first base that night. This is the NFL, where schemes are complex and mastering of the details matters. A lot.
I don't think Cam will have those details mastered in time and I do think Rivera knows his strengths and weaknesses as well as if not better than anybody. Plus, Washington came out of its bye playing much better football in dispatching Tom Brady and the Bucs. Now the Football Team can't at least stay within a field goal of Cam and the Panthers? I think they can. I am taking TWFT +3.5 to prove it.
Additional Bet #1: Giants +11
Additional Bet #2: Texans +10
John Hyslop
Best Bet: Cowboys +2.5
I had a talk with the great Dan Pozner this morning and he left me some words of wisdom. He said in the spirit of the Patriots-Falcons this week, why not make a 28-3-like comeback in this contest? Damn it people, Dan is right. I was getting throttled in the beginning of this thing but the second I started throwing stats out the window, I started making a tremendous comeback. If they were giving a most improved capper award, I'd be in the lead for sure. But they aren't, so take the Cowboys +2.5.
Additional Bet #1: Ravens vs Bears under 46
I wanted to take the over in this one and then I realized that any time I have a feeling, fade myself. It worked last week when I faded myself to 3-0 and it should work again this week. Why wouldn't it? All I know is if the Ravens have any respect for themselves, they will show up and keep the Bears under 10 points. If we're being honest, I don't think the Bears are giving up 30+. If you're familiar with math, that means this game goes under 46. No stats needed.
Additional Bet #2: Bengals vs Raiders over 50
A week without an over while betting football is not worth living. We need this. The thing is, I think the Bengals show up and win this game. I also think the Raiders will score a few points — not an illegal amount, but enough. So, being very smart, I've decided the only way to go is over on this one. This has 27-24 written all over it and once again math has reared its ugly head. Since 51 is more than 50, we're good on the over.
Read John Hyslop's best underdog bets for Week 11 here
Prop Bet Guy
Best Bet: Cardinals vs Seahawks under 48.5
Another week where we won't know Murray's status until game-time, but I like this either way. If he does come back, he gets a tough environment in Seattle against a steadily improving Seahawks defense. Arizona will once again be without Hopkins and Chase Edmonds, two of their big play threats. Of course, if Murray sits out once again, the Cardinals offense will struggle mightily to put up points.
On the flip side, Wilson and the Seahawks' offense looked as dormant as could be last week, getting shut out. A full week of practice and coming back home should help, but the Cardinals do possess the second-ranked defense in DVOA.
There are too many variables at stake not to love this under. I like both teams to stay in the low 20s on Sunday.
Additional Bet #1: Packers -1
On paper, these two teams are pretty evenly matched. But when it comes down to it, give me Aaron Rodgers over Kirk Cousins. Since the Week 1 hiccup, Rodgers is 8-0 at the helm with 17 TDs to only 2 INTs. This is a make-or-break game for the Vikings, and pressure usually doesn't mix well with Cousins. Give me the Pack.
Additional Bet #2: Dolphins vs Jets under 44.5
The Joe Flacco vs Tua Tagovailoa matchup just sounds like an under bettor's dream. These anemic offenses rank 25th and 30th in yards per play. It's hard to envision a scenario where both teams crack 20 points. Let's hope for a marathon of punts.
Read PropBetGuy's best prop picks here
Jamaal Charles
Best Bet: Panthers -3
You heard the man: he's back! Newton plus a healthy Christian McCaffrey makes this a very dangerous Panthers offense. I like Carolina to cover at home.
Additional Bet #1: Bears +5
Something I am monitoring closely is Lamar Jackson missing a couple of days at practice with an illness. If he isn't able to play in this game, I think the Bears will be able to win outright. Justin Fields has been improving each week, David Montgomery is back, and the Bears are coming off a bye week. Give me the Bears +5.
Additional Bet #2: Jaguars +6
The 49ers posted an impressive win against the Rams on Monday night, but I think they will have a harder time than they think taking on the Jags in Jacksonville. James Robinson is going to have a big day on the ground and will help the Jaguars win the time of possession battle. Ultimately this will be a low-scoring game and the Jags will cover the +6.
Pickswise is the home of free NFL Predictions  and NFL Odds. Check out the latest NFL Prop Bets and NFL Parlays as well as expert NFL Underdog Picks and NFL Computer Picks.