Pickswise Pro Football Capper Contest - Week 14 picks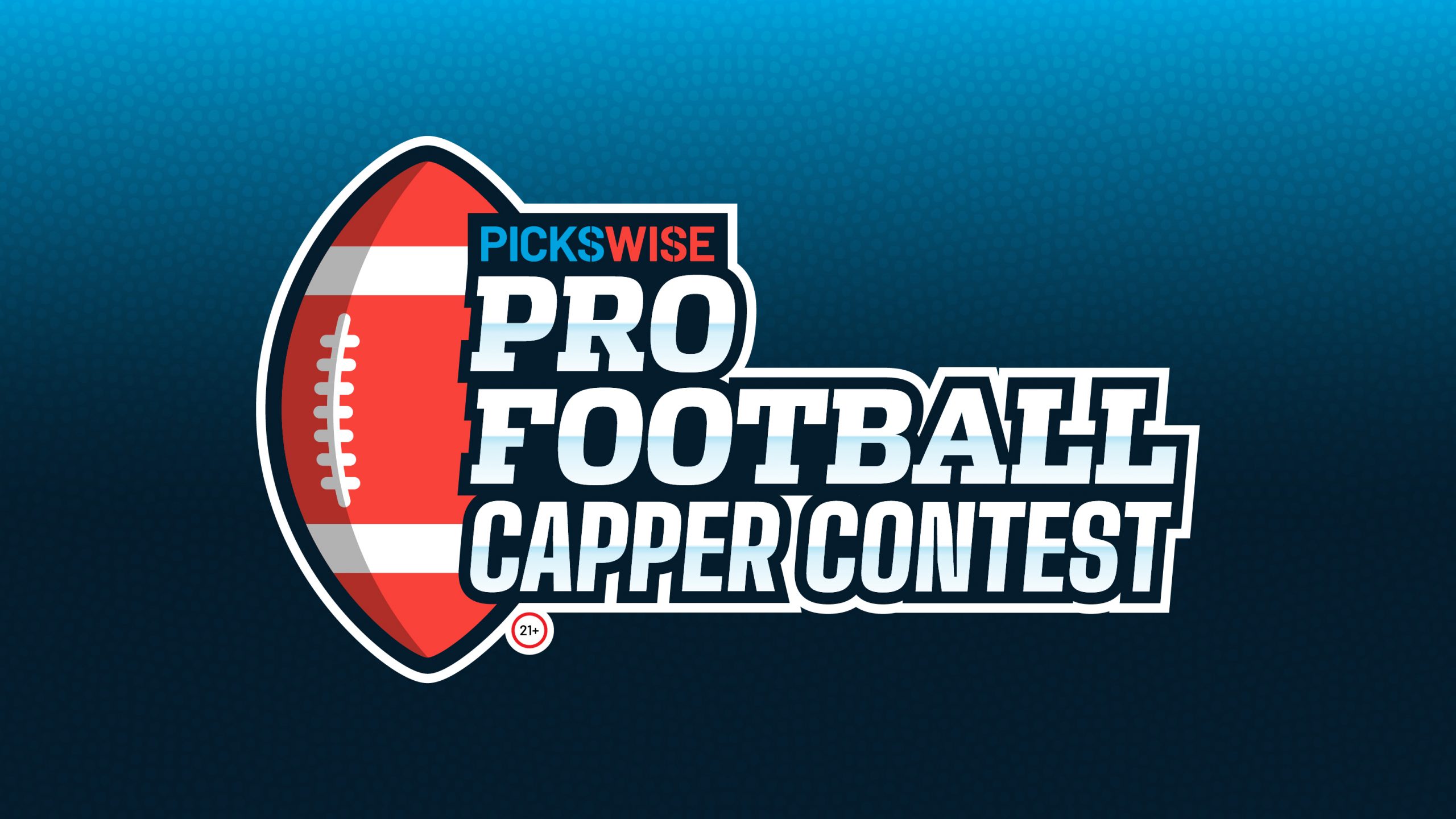 With just four weeks left in the NFL regular season, the stakes couldn't be higher for this week's picks in the winner-take-all $10,000 Capper Contest. Pickswise Fan Entrant Steve McQueen extended his lead over the expert cappers following a dominant 3-0 effort in Week 13, but with 12 total predictions left in the season his lead of 5 points is still very much in jeopardy.
Our cappers' expert analysis and picks for Week 14 can be found below and the full contest leaderboard and best bets are here. Let's check out this week's picks from the contestants, who are listed in order of the current standings.
At Pickswise, we specialize in providing free expert picks and predictions, and you can find all of our best bets, props, and parlays here.
Steve McQueen
Best Bet: Cowboys vs Football Team Under 48
Coming off a perfect 3-0 week – not the time to rest – I am going to fade the teams I hate, but with game totals. Dallas and Washington are averaging well under 50 points over their last 5 games. Washington can't score and Dak Prescott seems to be off. I am going with the under in a wet and sloppy venue.
Additional Bet #1: Packers -12.5
Aaron Rodgers is 67-36-4 at home. Matt Nagy is on his way out. Rodgers is 20-7 against the spread against the Bears. Hammer the Packers.
Additional Bet #2: Ravens vs Browns Under 43
This one should look like the Ravens-Steelers game. Baker Mayfield stinks and the defenses will lay wood. Sprinkle in some bad weather and I am comfortable with the winter under here.
Check out the ultimate betting guide to all of our Week 14 NFL content
David Baker
Best Bet: Saints -5.5
This is not only my favorite play of the week, but also one of my favorite plays of the season. The Saints have looked awful for last 2 weeks, but both have been vs top offenses. Now they get a serious downgrade in competition with the Jets. The Jets cannot stop the run and with Taysom Hill under center and Alvin Kamara behind Hill this lines up for a great smash spot when the Saints have the ball. Now when the Jets have the ball, you have a New Orleans defense that is good and a New York offense that is pretty putrid. Mix in a top coach and playoff hopes for the Saints and a rookie coach looking to evaluate talent for the Jets, and this bet becomes even better. I think we see the Saints team from earlier in the year when it had several whitewash wins. Saints 30-13
Additional Bet #1: Cardinals -2
Arizona isn't getting treated with respect in the market and couple that with a Rams team getting too much respect. At some point we have to look at the product teams are putting on the field. Arizona is playing winning football on both sides of the ball while Stafford is continually putting up duds and the defense looks very plain when facing real teams. It looks like Arizona has done everything the last month prepping for this game with how they have used Kyler and Nuk. This line should be 4 and I'm taking the free points and the Cardinals at home.
Additional Bet #2: Broncos vs Lions Under 42.5
How are the Lions going to score in this one? D'Andre Swift is out yet again and the Lions offense is void of talent at all the skill positions. Even after trading Von Miller, the Broncos' defense has been extremely stout. They just locked down the Chiefs in primetime. The Broncos can line up and run straight through the Lions. Teddy Two-Gloves is efficient but not spectacular. My gut says this is a snooze-fest and ends somewhere around 26-10.
Check out Pickswise's Week 14 NFL mega parlay here
Prop Bet Guy
Best Bet: Cardinals -2
Not only are these two very good teams, but this game will also play a massive part in deciding the NFC West. The Cardinals won the first matchup very convincingly in LA, 37-20. Kyler Murray returned last week from injury and looked healthy, despite the poor conditions in Chicago. Back at home, I look for this offense to control the tempo vs the Rams' defense.
As for the Rams, they just have not lived up to their big challenges this season. Since Week 3, they have fallen to the Titans, 49ers, Packers, and Cardinals. Their wins have been over the Giants, Lions, Texans, Seahawks, and Jaguars. I don't think I need to spell out the distinction between those two lists. The offense hasn't been clicking and will attempt to right the ship against the #3 defense in DVOA (per Football Outsiders). I'm surprised the Cardinals are such short favorites, so I'll take the home team with the points.
Additional Bet #1: Giants vs Chargers Under 43
Will we be "treated" to another dose of Mike Glennon under center for the Giants? Probably. It's hard to see a path where he can lead this injury-riddled squad to more than 14 points. And with the Chargers two best receivers in COVID protocols, they might struggle a bit more than usual to move the ball.
Additional Bet #2: Football Team +4.5
Washington has won 4 straight against some solid competition. Taylor Heinicke is rolling and Antonio Gibson has looked as spry as he has all season. Meanwhile, Dallas has not been playing its best football since Prescott returned from his midseason injury. I'll take the home team with the points.
Read PropBetGuy's best prop picks here
Ross Tucker
Best Bet: Football Team +4.5
In Ron Rivera I trust. The second-year head coach of the Football Team is once again getting the most out of his guys and getting them to play their best in the second half of the season. This has been a trend for him throughout his coaching career going back to Carolina, and it manifested itself a year ago as Rivera got Washington an NFC East championship and a home playoff game that nobody saw coming.
It's been more of the same this year, as Washington has now won four straight after yet another close victory over the Raiders last Sunday. Even without stud defensive ends Montez Sweat and Chase Young, this team is playing much better on that side of the ball then it was earlier, as defensive tackle Jonathan Allen has taken his already stellar to play to an even higher level. Offensively, quarterback Taylor Heinicke is not only making the critical plays late in games but he is also avoiding the crucial mistakes that had plagued him at times earlier in the year.
They are playing a Cowboys team on Sunday that is getting healthier at the right time and looked better against the Saints last Thursday than they had in a while. That being. said, if you are going to give a team that has won four straight playing at home more than a field goal (4.5 points), I am going to take it!
Additional Bet #1: Falcons +2.5
Additional Bet #2: Bengals +1.5
Drew Knows
Best Bet: Texans +8.5
​​For my best bet this week I'm taking the Texans. Call me crazy if you want, but there's no way Seattle should be laying more than a touchdown on the road against anybody. The Seahawks are 4-8, and just because they beat the 49ers last week at home in a heated division rivalry game doesn't mean all their issues are magically solved. Russell Wilson still isn't the same, and the Seahawks have a ton of internal issues. Davis Mills is back under center for the Texans, and there's no way he can't be an upgrade over how Tyrod Taylor has played lately. When you look at Mills' starts earlier this year, he had to face an incredibly tough slate of opposing defenses. This is the best situation he's been thrown into all year.
Additional Bet #1: Browns -3
I personally bet the Browns at -2.5, but I don't mind playing them at -3. The spot here is just so favorable for Cleveland. The Browns played their most recent game against this same Ravens team in Week 12 then had their bye last week. They have had as much time to prepare for Baltimore as you could possibly imagine. Baltimore, on the other hand, just played in a super physical game against the Steelers. Lamar Jackson has been downright awful as a passer lately, and he isn't getting much help.
Additional Bet #2: Giants vs Chargers Under 43
I think this game will be very low-scoring. For starters, New York has Mike Glennon at quarterback after he missed most of this week's practices because of a concussion. I don't see the G-Men scoring much on the road against a rapidly improving Chargers defense. On the flip side, I don't think all of Los Angeles' offensive issues are solved just because it had one good game against the Bengals last week. And Keenan Allen is out, which is a huge loss.
Read Andrew Ortenberg's Week 14 NFL trends article here
Jared Smith
Best Bet: Bills +3.5
It's been a rollercoaster season for Buffalo, which has not won or lost consecutive games since Weeks 4-5. That type of trend should never be the sole reason for placing a bet, but it correlates with the analytics. Football Outsiders ranks the Bills as the highest variance team in the NFL this season, which translates to me as Buffalo is a bad team to bet on as a favorite. However as 'dogs the Bills 5-1 against the number and 4-2 straight up in the last two seasons. They also won their only game outright as 'dogs this season at Kansas City. The Bucs' injuries in the secondary are a huge concern for me, and it should help a potent Bills passing offense that was subdued by Bill Belichick (and Mother Nature) on Monday night.
Additional Bet #1: Chiefs vs Raiders Under 48
I haven't done great with totals this season, but this one stood out because it dropped significantly from the lookahead number of 52.5. This is the second matchup between these two teams in a four-week stretch, and adjustments will likely be made. Kansas City's defense is humming, allowing just 9.75 points per game over the last four. I expect the Raiders to try and play keep-away from Patrick Mahomes with the ground attack, which should shorten the game. The weather at Arrowhead could also be a factor, as I see winds on Sunday around 15 mph. So check the forecast, as this will become a much stronger play if the wind is howling.
Additional Bet #2: Saints -5.5
No explanation needed beyond the fact that I'm fading my Jets.
Read Jared Smith's Week 14 NFL picks here
John Hyslop
Best Bet: Cardinals -2
Ever since I decided to stop looking at the standings in this tournament, I've crushed it. We've all seen it. If we're being honest, I don't even know what I picked each week, so it's tough to even know what my record is. I'm assuming awesome. Head down, brain on; that's my strategy for this thing. I don't need to know the standings. They'll let me know when I've won and I'll do it with classic moves like this one. Nobody in this field is going to take a MNF game for their best bet. They don't think like that — even if it's the easiest bet on the board. I just gained a point here, people.
Additional Bet #1: Saints vs Jets Over 42.5
There's no chance anyone else is on this one, even though it is by far the best total on the board. Originally I thought this was a first-half line, but it wasn't! The books really think these two teams are only going to score 42.5 points? Kamara will score half of this by himself. If we're being honest (and we are), whenever I take home first place this will be the signature pick that everyone will be talking about. It's just too easy.
Additional Bet #2: San Francisco 49ers -1.5
This just feels right. In a contest like this, stats don't matter. What matters is winning bets no one else sees, and I can guarantee you everyone in this contest will miss this one. It's a shame because I like to see others succeed. People are falling for this fake Bengals team and this line shows it. It's the definition of a snake line. The books think they're being sneaky, but they didn't fool me. Hopefully they won't fool you, either.
Jamaal Charles
Best Bet: Packers -12.5
Aaron Rodgers still "owns" the Bears, and with the Packers coming off a bye week I predict they win by 2 touchdowns. The much-improved Packers defense will also give that Bears offense a lot of trouble this week.
Additional Bet #1: Titans -8.5
Ryan Tannehill and the Titans need this game to stay in contention for the No. 1 seed in the AFC. The bye week couldn't have come at a better time, as they need their receivers to come back. It is looking like Julio Jones will play this week, giving Tannehill a true WR1 to throw to.
Additional Bet #2: Ravens +3
They had a bad loss last week to the Steelers, but the Ravens will definitely bounce back. Lamar Jackson has turned the ball over more than usual the last couple of weeks, but I think he is going to rebound in a big way against one of their division rivals.
Pickswise is the home of free NFL Predictions  and NFL Odds. Check out the latest NFL Prop Bets and NFL Parlays as well as expert NFL Underdog Picks and NFL Computer Picks.