Pickswise Pro Football Capper Contest - Week 6 picks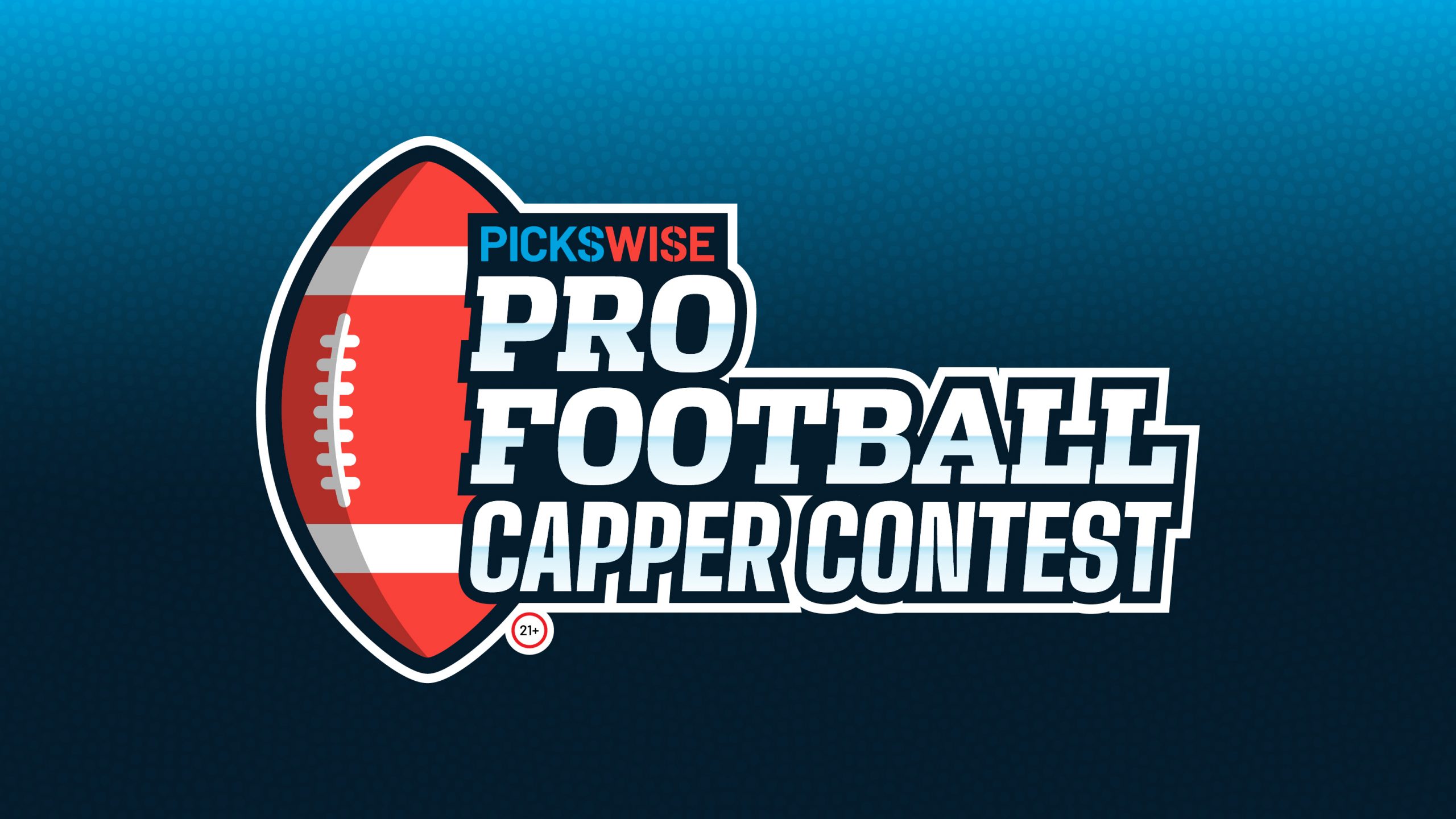 As the season continues we've seen some separation in our Capper Contest leaderboard, but the competition still remains incredibly close at the top with Pickswise fan Steve McQueen taking the lead after Week 5!
All of our experts' Week 6 picks can be found below and the contest leaderboard and best bets are linked here.
At Pickswise, we specialize in providing free expert picks and predictions, and you can find all of our best bets, props, and parlays here.
Let's check out this week's picks from the contestants, who are listed in order of the current standings.
Steve McQueen
Best Bet: Steelers -5.5
It was wise for me to take a break from Pittsburgh last week – but I didn't see that win coming. Big Ben is playing better, and the Seahawks have the worst run defense in the league. I expect Najee Harris to go crazy at home and the Steelers to win comfortably without Russ and his cooking.
Additional Bet #1: Cardinals +3
I am going to continue to ride Boiler Rondale Moore and the Arizona Cardinals (hammer his receiving-yard prop again) – Arizona is 5-0 straight up and 4-1 ATS – I think they win this game as I think Baker Mayfield folds in big ones and a top 5 team getting points is too good to pass up.
Additional Bet #2: Under 47 in Jaguars vs Dolphins
I feel bad for the Brits – we are sending them Jacksonville vs Miami, who are a combined 1-9. That said, I should know the outcome of my picks super early. If Jax gets blown out again I don't see Urban Meyer coming back with the team (again). I would be surprised if these two awful teams score 30. Hammer the under.
Check out Pickswise's top Week 6 touchdown scorer picks here
Drew Knows
Best Bet: Under 49 in Cardinals vs Browns
Everything points toward a low-scoring game. Cleveland played in a shootout in Week 5, but over their previous 2 contests they had allowed only 13 total points. Their defense is really good, and they're getting guys back in their secondary. On the other hand they'll be without Nick Chubb, the engine of their offense. The Browns are also banged up on their offensive line. And Kyler Murray is dealing with an injury to his throwing shoulder for the Cardinals. Remember how much an injury to his throwing shoulder hampered him in the second half of last season? Myles Garrett isn't going to make life easy for Murray off the edge, and Arizona will also be without their stud starting center Rodney Hudson. When you throw in the fact that some strong winds are in the forecast, I definitely don't see this one turning into another shootout.
Additional Bet #1: Vikings -1.5
I like the Vikings a lot here. Carolina is clearly starting to unravel, and it looks like the magic Sam Darnold had at the beginning of the season has worn off. The Panthers are banged up on defense, and have now lost back-to-back games. When you take a closer look, I'm not sure how real their fast start was. Their three wins came against the Jets, Saints, and Texans. Two of the worst teams in the league and then the Saints when they had their disastrous COVID week when the vast majority of their offensive coaches were missing. Minnesota, on the other hand, is highly underrated, and could easily be 5-0 if a few balls had bounced their way.
Additional Bet #2: Broncos -3.5
I liked the Broncos in this spot well before news of the Jon Gruden scandal and resignation broke. The Raiders have already been struggling to protect Derek Carr in the past couple weeks, and I don't see their patchwork offensive line holding up against Denver and Von Miller. The unit is a mess, and Carr has looked skittish in the pocket recently. I can't blame him. Las Vegas has now produced just 23 total points over their last 2 games, so I don't see them doing much on the road in one of the toughest environments to play in across the league.
Read Andrew Ortenberg's Week 6 NFL trends article here
Jared Smith
Best Bet: Browns -3
This game was part of our Early Birds column on Monday as I thought it was telling that the sportsbooks were giving almost a field goal to the last remaining unbeaten in the NFL against a team that was gashed for 47 points last week. The lookahead line for this game was Browns -3, and the Cardinals are significantly more banged up than they were last week. Center Rodney Hudson (ribs), Maxx Williams (knee), and DE Chandler Jones (COVID) are all out, and Williams' injury is season-ending, which is a shame considering he was off to a great start. There are also analytical cases to be made for Cleveland, who are 2nd in Net Yards Per Play and 5th in DVOA against the run, which will prove handy against Kyler Murray and this powerful Cardinals rushing attack. Make no mistake about my feelings on Arizona and Murray, who is a legit candidate for MVP, but they aren't going 17-0 this season, and I believe the sportsbooks are giving us a clear sell indicator with this line.
Additional Bet #1: Patriots +3.5
The Cowboys are 5-0 ATS, the lone unbeaten team remaining against the number, but I think the market has finally caught up with them. The lookahead line in this game was Cowboys -1, and I don't think Sunday's results changed my opinions on either team drastically enough to have it move almost a full three points. The Cowboys did what was expected of them against the battered and bruised Giants, who lost Daniel Jones and Saquon Barkley in the first half, while the Patriots started slow in Houston against a feisty Texans squad, but finished fast as Mac Jones engineered the first fourth-quarter comeback of his young career.  New England will be getting back the entire left side of their starting offensive line this week with LT Isaiah Wynn and LG Mike Onwenu returning from the COVID list. Meanwhile, Dallas is banged up in the secondary with Trevon Diggs (ankle) and Damontae Kazee (hip) missing practice on Wednesday. This game will likely be the biggest result of the weekend for the sportsbooks, and it's setting up as a textbook "fade the public" opportunity.
Additional Bet #2: Bengals -3.5
Before I start this handicap, let me reiterate that there are no moral victories in the NFL, especially with gambling. I think Dan Campbell is great for the league and I'm sure he is beloved in the locker room, but the numbers are what they are, and all of the numbers I look at every week tell me the Lions are not only winless, but one of the worst teams in the NFL statistically. Detroit is 29th in DVOA and 31st in Net Yards Per Play, meanwhile the Bengals are 7th in both categories, and if it wasn't for two botched field goals against the Packers, they would be entering this game 4-1 and tied for 1st place in the AFC North. I expect Joe Burrow and his full complement of receiving weapons to dominate this Detroit secondary on a fast track at Ford Field. Sure, it's a tad unsettling to lay points on the road with a relatively unproven Bengals team, but it's more unsettling to back a team because of the good karma and popularity of a head coach. Until the numbers tell me something different, I'm treating Detroit like a bottom-feeder that is at least 3 points worse than most NFL teams, especially ones with talent like Cincinnati has. The case to be made for Geno is that he's grown up a bit since his last start, which was all the way back in 2017 with the Giants when he broke Eli Manning's consecutive games streak. Smith is a 8-year veteran with 2 seasons as the understudy in Seattle. However, some of that progress might have been muted this offseason when the Seahawks brought in Shane Waldron as offensive coordinator, replacing Brian Schottenheimer. Pittsburgh is still negative in Net Yards Per Play and are grading out surprisingly bad in DVOA (19th overall, 24th against the pass) which is good news for DK Metcalf and Tyler Lockett. I think Geno plays better than expected and the Seahawks keep this close.
Read Jared Smith's Week 6 NFL picks here
David Baker
Best Bet: Bengals -3.5
The theme of the week for me is that home-field can't overcome the talent edges. This is the first of 3 road favorites I'll be playing this week. The Bengals are for real but they don't have the Vegas respect yet and they also don't have the ego some of the good teams have. They won't sleep-walk through this game like Baltimore and Minnesota did. The Lions have a porous defense and the Bengals have weapons all over the field. This line is too short and I think people are inaccurately high on the Lions. I think the Bengals take care of business on this short road trip and win 31-17.
Additional Bet #1: Packers -4
The Packers are better in every phase of football. The Bears are getting a bump because they beat a sleepy Raiders team last week. Aaron Rodgers has owned the Bears and the price is still low enough. The Bears don't have a healthy RB and have one of the worst QBs in the league. Give me the better team here despite being in Chicago. Pack 24-13.
Additional Bet #2: Cowboys -3.5
For the third straight game I'm getting the significantly better team at a short line. Why is Vegas still undervaluing this Cowboys team? The Cowboys, in my opinion, are in the top tier of the NFL. They have a top OL, a top QB, a top RB corps, a top WR corps, a very solid defense and a good kicking game. There really is no weakness. The Patriots, on the other hand, are average or below everywhere. This line just shows the respect Bill Belichick is still getting. If this team of players had different jerseys on this line would be 6-7 in my estimation. Cowboys 31-20.
Check out the ultimate betting guide to all of our Week 6 NFL content.
Prop Bet Guy
Best Bet: Browns -3
It's hard to pick against the last remaining undefeated team in the NFL, but the Browns should prove to be a tough matchup for the Cardinals. Cleveland's ground attack should feast against Arizona's rush defense, which is currently allowing the 2nd-most yards per carry. On the other side of the ball, it's a tall task to try to slow down Kyler Murray and company. However, the Browns are getting pressure on the quarterback at the third-highest rate in the NFL. Murray has not been tested much against pressure – the Cardinals offensive line has kept the pocket clean at the 4th-highest rate. I like the Browns defensive front to get some pressure on Murray and disrupt his rhythm. It should be a fun battle, but I have the home team prevailing in this one.
Additional Bet #1: Panthers +1.5
After starting 3-0, the Panthers have dropped their last 2 games. However, this is a nice bounce-back spot at home versus the Vikings. Carolina has dominated time of possession this season (1st in the NFL), and I expect them to control the clock. Sam Darnold will be looking at a softer pass defense than he has in the previous two weeks – he and DJ Moore should be in for a big day.
Additional Bet #2: Under 51 in Cowboys vs Patriots
The Cowboys defense is one of the more underrated units in the NFL. With the Patriots eclipsing 20 points only twice this season (against the Jets and Texans), I expect another low total from the home team. And Dallas will have a significant advantage offensively with their run game, which should chew up plenty of the clock. 
Read PropBetGuy's best player prop picks here
Ross Tucker
Best Bet: Lions +3.5
Real men show emotion. Real men cry. And this week, real men bet on Dan Campbell and the Detroit Lions getting 3.5 points against the Cincinnati Bengals. The logic is twofold. For one, these Lions are fighters. They've been in pretty much every game all season and are two kicks away from having a couple of wins and being thought of in a very different light. I do Power Rankings every week on the Ross Tucker Football Podcast and I have the Lions ahead of teams with victories such as the Jets, Texans etc. because they are a better team even though their record doesn't show it. Yet. Meanwhile, the Bengals are in a classic letdown spot. They got ever so close to making a statement to the entire NFL at home against the Packers but alas it wasn't meant to be as Aaron Rodgers and co. found a way to get it done 25-22 in overtime. That took a lot out of the Bengals and they appear primed for a game in which a young team is not ready to play to the same level as they did the week before. Plus, this is the NFL. The Lions are going to win a game. Probably a couple of them. And there's a good chance this is one of them. Even if it's not, I think they will be right there and cover the spread. They usually do.
Additional Bet #1: Jaguars +3.5
Additional Bet #2: Houston +10
John Hyslop
Best Bet: Bills -5.5
The Bills are a wagon and if you don't think so then you haven't been watching. They beat the hell out of Kansas City last week and even though this one looks like letdown city, I am not so sure it will happen. It doesn't appear to be in the Bills' DNA to look past anyone. They have the look and feel of a team playing with a chip on their shoulder. Meanwhile, the Titans are a mess and even though they are 3-2, they haven't beaten anyone. I would back them this week with your money.
Additional Bet #1: Lions +3.5
I am behind in the standings so it's time to start picking teams that I know nobody else will pick. Nobody in their right mind will take the Detroit Lions and even though their roster isn't great, they are overachieving. It sounds crazy to say that about a team that's 0-5 on the season but they are. They've covered this number against the Baltimore Ravens and the Minnesota Vikings. Why not against the Cincinnati Bengals?
Additional Bet #2: Broncos -3.5
With all the things wrong with the Las Vegas Raiders right now, this feels like the perfect time to take the Denver Broncos. While the Raiders are getting weaker losing their coach, the Broncos are getting stronger with Teddy Bridgewater having a full game under his belt after being injured. This could be a rally-the-troops type of game for Las Vegas, but it feels like more of a fade back into irrelevance. Let's hope for the latter and take the Broncos by at least 3.5.
Read John Hyslop's best underdog bets for Week 6 here
Jamaal Charles
Best Bet: Bears +4
The Packers have won 4 in a row, so I feel a bit crazy making this my lock of the week, but the Bears are going to keep this a lot closer than people think. My guess is that they continue to pound the football and try to keep the ball out of Aaron Rodgers' hands. Justin Fields is a winner and he can make the big throws against the Packers depleted secondary to keep this game tight.
Additional Bet #1: Washington Football Team +6.5
With Sean Taylor's number getting retired before this game I am confident the WFT will show up to play this week on both sides of the ball. We have seen that the Chiefs are vulnerable this year and I think Ron Rivera will exploit those weaknesses to keep this game close in front of their fans.
Additional Bet #2: Patriots +3.5
I'm having a hard time figuring out the Patriots this season. They barely lost to the Buccaneers at home but then narrowly scraped by the Texans. I think Bill Belichick will have his team ready for the Cowboys and they will play up to the competition. Give me Mac Jones and the Patriots +3.5.
Pickswise is the home of free NFL Predictions  and NFL Odds. Check out the latest NFL Prop Bets and NFL Parlays as well as expert NFL Underdog Picks and NFL Computer Picks.