Pickswise Pro Football Capper Contest - Week 12 picks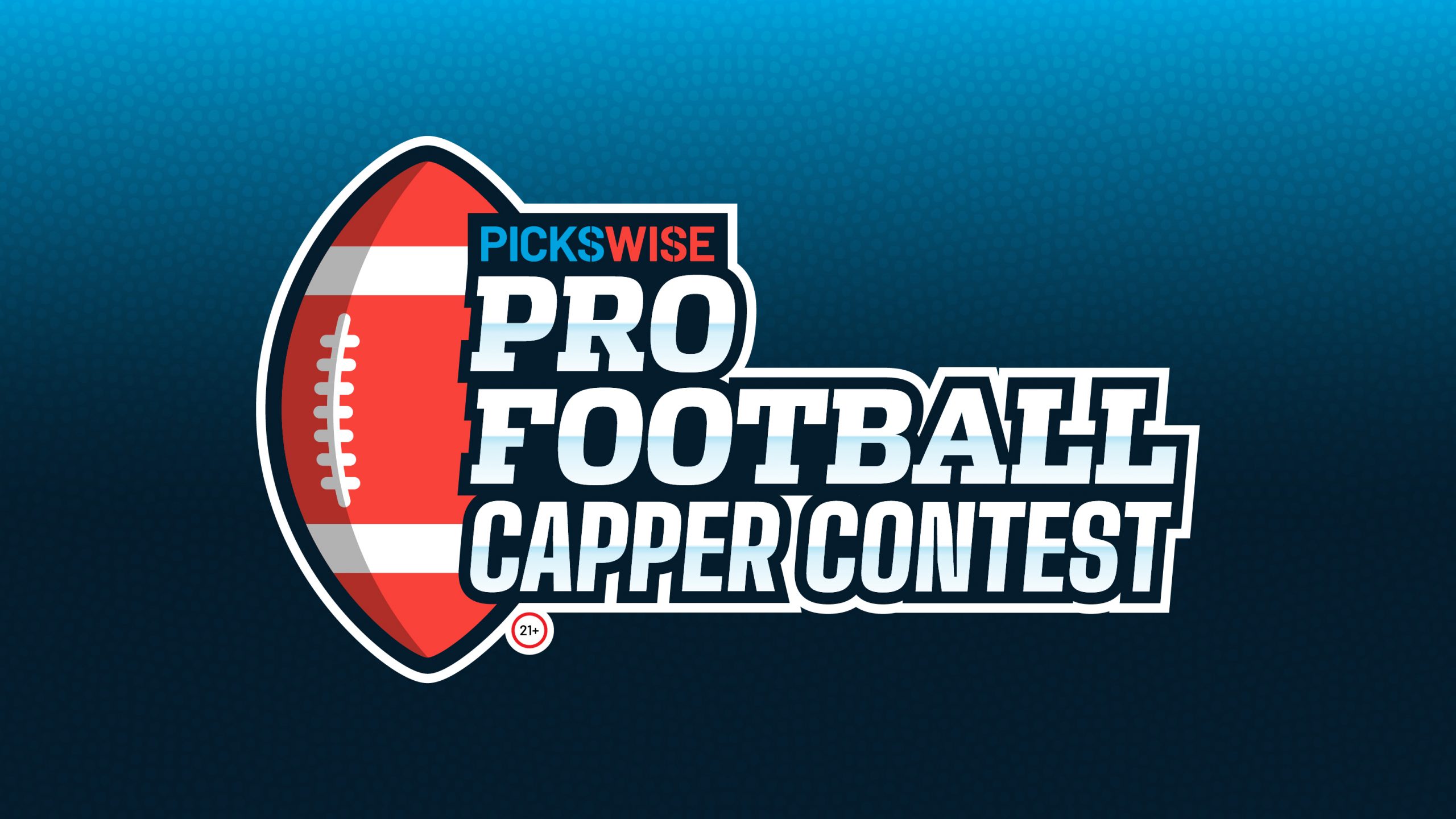 Our Cappers faced some brutal beats in Week 11 but are hoping to bounce back on Sunday as we come down the home stretch of the Pickswise Pro Football Capper Contest. The $10,000 cash prize is still up for grabs, as only 4.5 points separate the top 3 contestants! Check out our Cappers' picks, featuring key insights on the two AFC North divisional matchups as well as the full contest standings here.
At Pickswise, we specialize in providing free expert picks and predictions, and you can find all of our best bets, props, and parlays here. Picks currently in order of standings.
Steve McQueen
Best Bet: Colts +3.5
Last week was rough for me (0-3) as I cling to a small lead. I am going to lean on the experts and call in @themodel70 for my best bet. His model suggests taking the Colts at home with the hook. So I am going with that!
Additional Bet #2: Steelers vs Bengals Under 44.5
I think this game between Pitt and Cincy will be a defensive struggle, with both teams having trouble scoring. If I know Mike Tomlin well, he will return to defense and hand the ball off to Najee Harris. Pittsburgh is 3-7 O/U so I am going back to the well.
Additional Bet #2: Eagles vs Giants Under 45.5
I am going under in short-week games in bad weather towns. What could go wrong? These teams are not great. It's always under until it's over.
The Pickswise ultimate betting guide to NFL Week 12 is here
David Baker
Best Bet: Steelers +4.5
If you read my picks weekly, you will know that I have been high on Cincinnati a lot lately. I like this Bengals team, but when I don't like them is when they face a tough D-line. TJ Watt should be back and the Bengals O-line has really struggled in recent weeks. The Steelers' offense has enough to compete and I think this is a tough close game throughout. If you are feeling frisky, I wouldn't even mind a little Pitt money line action — but for contest purposes I'm taking the important points that cross 3 and 4.
Additional Bet #1: Ravens -3.5
I had the Ravens last week and think if Lamar Jackson plays we get that win, but when you submit picks early sometimes you benefit and sometimes get hurt by late news. That's water under the bridge. I love this spot for the Ravens. Baker Mayfield is hurt and his pass-catching core is marginal at best. The fans, the media, and maybe his team have turned on him. When a QB wife is on social media calling out the other players, you know you have a problem. Now the Browns have to travel to Baltimore for a night game. It will be a roll show here and Cleveland is going to be the talk of sports radio for 3 days.
Additional Bet #2: Buccaneers -3.5
You should be able to find Bucs -3 and the half-point is pretty big, but that should tell you how much I like this spot for the Bucs to take the worst of the number. What do the Colts do well? Run the ball. But no one runs on the Bucs. If this game gets in a negative script, you have to depend on Carson Wentz to throw the ball. That is something I don't feel too confident in. When the Bucs have the ball, they like to throw it. The Achilles' heel of this colts D is the back end. The Colts are definitely a team that has improved and there are spots I will like them. The market has always been a fan of this team and I think this line should be closer to 6 than 3.
Check out Pickswise's Week 12 NFL mega parlay here
Jared Smith
Best Bet: Browns +3.5
The biggest question surrounding this game is the health of Lamar Jackson, who was a surprise inactive last Sunday despite practicing earlier in the week with an undisclosed non-COVID illness. The Ravens are pretty banged up in the trenches, as DE Calais Campbell (concussion) missed practice time this week and NT Brandon Williams was also limited. Meanwhile, the Browns will get back RT Jack Conklin and RB Kareem Hunt. These teams are relatively evenly matched on paper. Cleveland has the edge in net yards per play, but Baltimore has the stronger DVOA. The Browns' physicality in the trenches, plus the fact that I'm getting more than a field goal, makes this a strong play for me.
Additional Bet #1: 49ers -3.5
Both of these teams have resurrected their seasons over the past few weeks, especially Minnesota. The Vikings have won two straight games as underdogs — the first time Kirk Cousins has ever accomplished that feat during his four-year tenure with Minnesota. Despite that, the line movement is favoring the 49ers even though the majority of action coming in on the Vikings. There aren't a lot of statistical reasons to back San Francisco here, but I will trust the line movement.
Additional Bet #2: Rams +1
The Packers are limping into their bye week and lost another key offensive lineman last week with Elgton Jenkins going on IR. The Rams are fresh off the bye and had some time to find cohesion with all of their new pieces. The line movement here also favors the Rams, with the Packers originally favored by 1 — but we have seen some movement in L.A.'s direction. Green Bay's best football is still in front of it, but this is a tough matchup.
Read Jared Smith's Week 12 NFL picks here
Ross Tucker
Best Bet: Steelers +4.5
The Steelers seemingly never get blown out. They are too well coached, too talented, and too prideful to not be competitive. That's one reason, but not the only one, that I like the Steelers getting 4.5 points from the Bengals in Cincinnati on Sunday.
Want some more reasons? How about Minkah Fitzpatrick, TJ Watt, and Joe Haden? Steelers head coach Mike Tomlin said earlier this week that the Steelers Pro Bowl safety, All-Pro edge rusher, and top cover guy should all be back in the lineup. That's some pretty good reinforcements going against a Bengals bunch that didn't really put up a lot of points against a pedestrian Raider defense until late in the game last weekend.
Not only that, but quarterback Ben Roethlisberger is also coming off arguably his best game of the season as they scored 37 points on offense against the Chargers. And that was with Roethlisberger missing the entire week of practice on the Covid list! Is he going to be worse after a full week of practice? I doubt it.
The bottom line is that this feels like a toss-up, field-goal margin kind of game. So why not take the Steelers and the points? I am.
Additional Bet #1: Titans +6.5
Additional Bet #2: Browns +3.5
Drew Knows
Best Bet: Rams +1
Give me the Rams coming off the bye week. The Packers' defense got exposed last week, and it was never as good as it seemed. Aaron Rodgers is clearly not 100 percent, and now Green Bay's offensive line will be missing a huge piece as Elgton Jenkins tore an ACL last week. The Rams' offense struggled the last couple weeks, but I'm not overly concerned. They should be able to get back to running the ball here with Darrell Henderson against a vulnerable Packers run defense. Los Angeles will reportedly use a lot more of Odell Beckham and Von Miller, who have finally had time to get acclimated and learn their respective systems. The Rams are going to come out on fire following back-to-back losses.
Additional Bet #1: Titans vs Patriots Under 43.5
This Titans-Patriots game projects to be very low scoring. New England's defense is playing unbelievably well right now, and Bill Belichick has had extra time to prepare coming off the Thursday night game. Tennessee's offense is struggling mightily and without virtually all of its weapons. Derrick Henry went down first and now Julio Jones and AJ Brown are out for this one, as well. Ryan Tannehill threw 4 interceptions last week against the Texans. On the flip side, Tennessee's defense is playing its best ball of the season and the defensive front is getting a ton of pressure. I don't see the Pats running up the score too much.
Additional Bet #2: Jets vs Texans over 45
I'm doing something that's pretty rare for me: taking an over. But this total just seems too low to me. Think of it this way: i the Jets' game last week against the Dolphins, the total was higher than this. Houston certainly has a worse defense than Miami does. But I'd probably take the Texans' offense with a healthy Tyrod Taylor over Tua Tagovailoa right now. And this game is being played in a dome. Taylor had a tough first couple of matchups coming off his injury against the Titans and Dolphins. Now he gets to face a Jets secondary that has been an absolute sieve.
Read Andrew Ortenberg's Week 12 NFL trends article here
Prop Bet Guy
Best Bet: Ravens -3.5
It feels like every team in the AFC North goes through significant ebbs and flows throughout the season, and I'm looking to capitalize on the Browns' downswing. Mayfield clearly isn't 100% healthy and I fully expect the Ravens to focus on stopping Nick Chubb. That's easier said than done, but Baltimore does possess the 6th-ranked rush defense DVOA (per Football Outsiders).
On offense, Lamar Jackson has given himself a "120% chance" to play. The Browns' rush defense has shown some leaks lately, so I like the former MVP to show out. Hollywood Brown has practiced in a limited capacity all week but is trending towards playing. This would give Jackson his full complement of weapons in the passing game. I like the Ravens to take care of business at home; I have them winning by a touchdown.
Additional Bet #1: Steelers vs Bengals Under 44.5
This game is likely to be played at a snail's pace. The Bengals rate as the second-slowest team in the NFL (by seconds per play), and the Steelers are the epitome of a dink and dunk offense. I expect both defenses to show up and limit the big plays, as well.
Additional Bet #2: Falcons -1 
In a battle of bad teams, I see Matt Ryan and the Falcons prevailing. After getting shut down by New England, Kyle Pitts should flourish against Jacksonville's secondary. Plus, Trevor Lawrence and the Jaguars offense just flat out looks incapable of putting points on the board.
Read PropBetGuy's best prop picks here
John Hyslop
Best Bet: Pittsburgh Steelers +4.5
I used a massive amount of brain power for this one. Here's how it all went down: I said to myself, "self, would you ever take the Bengals -4.5 in this spot?" The answer is no way. Never in a million years. Since that's true, then the answer here is clearly the Steelers. That's how you pick a best bet, people. Just amazing stuff by me on this one.
Additional Bet #1: Buccaneers vs Colts Over 51.5
If I'm going to get back in this thing (I am), it's going to take some overs. That's just a fact. Knowing this, I checked every single game multiple times looking for points. I checked everything and this is the perfect one. I doubt anyone is taking this, either, because it looks like a prime under spot. Trust me, it's not. This is truly a gift.
Additional Bet #2: Minnesota Vikings +3.5
If you want to win a contest like this, you have to zig while everyone else zags That's the only way – especially when you're not allowed to bet props. Here's the thing:  nobody is going to take a team Kirk Cousins plays for. It's insane. But we're getting points here, people, which is exactly when Captain Kirk does his best work (probably). This is a surefire way to move up multiple spots in the standings, which is a genius move by me because I'm pretty far down in the standings.
Read Andrew Wilsher's best underdog bets for Week 12 here
Best Bet: Vikings +3.5
The Vikings had a very impressive win last week against the Packers and I believe they are going to carry that momentum into SF this week. They play every team tight and 3.5 points will be enough to cover.
Additional Bet #1: Buccaneers -3.5
Jonathan Taylor is an absolute stud who torched the Bills, but I have a hard time believing he will find the same success against this Bucs defense that will definitely key in on him. I also have a good feeling that Tom Brady is going to throw for 4 TDs to the Bucs' elite receiving core.
Additional Bet #2: Ravens/ browns under 45.5
A divisional game during primetime with both Mayfield and Jackson not 100% has me taking the under. Both defenses are going to show up and keep this a low-scoring affair that I think the Ravens will ultimately win.
Pickswise is the home of free NFL Predictions  and NFL Odds. Check out the latest NFL Prop Bets and NFL Parlays as well as expert NFL Underdog Picks and NFL Computer Picks.