Pickswise Pro Football Capper Contest - Week 7 picks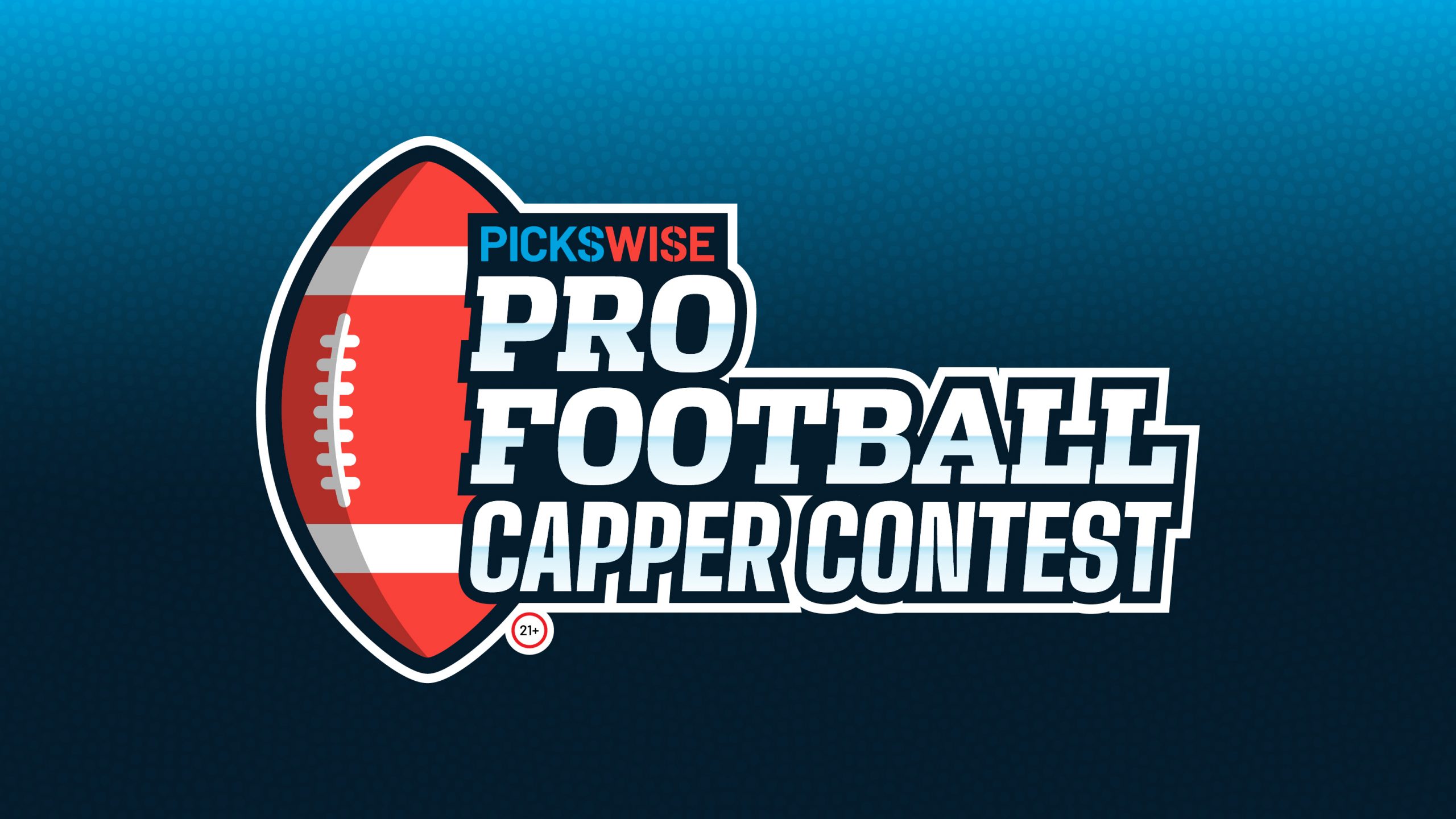 Following a perfect week, capper David Baker has surged to the top of the leaderboard and the first four places are separated by fewer than three points. Heading into Week 7 and nearing the midpoint of the season, this contest and the $10,000 could still be anyone's!
All of our experts' Week 7 picks can be found below and the contest leaderboard and best bets are linked here.
At Pickswise, we specialize in providing free expert picks and predictions, and you can find all of our best bets, props, and parlays here.
Let's check out this week's picks from the contestants, who are listed in order of the current standings.
David Baker
Best Bet Rams -14.5
This one has so many narratives feel free to pick the one you like best. I'm going with the narrative that McVay and the Rams don't like Goff personally or on the field. I didn't hear anything positive out of Rams camp when they traded him. I think this is an opportunity to kick him after they dumped him. Stafford on the other hand has to feel great about the weapons and coach he has. What a time to stick it to the Lions and show the ownership what could have been had they given him a coach and weapons. Rams roll 41-17.
Additional Bet #1: 49ers -4.5
Niners coming off of a bye and get their QB back vs an average in every way Colts team. I think this line is way too short. This Niners team has super bowl aspirations still and to achieve this you have to take care of business at home, off a bye, vs a below average team. Niners 26-16.
Additional Bet 2: Saints -4.5
Other than WR, is there a position the Seahawks are better than the Saints??? I think it's a hard no. The Seahawks cover on Sunday night vs the Steelers was pretty fortuitous. They are not a good football team. With the Saints coming off a bye, I think they dominate the lines and score enough to get the job done. Saints 24-13.
Check out the ultimate betting guide to all of our Week 7 NFL content.
Steve McQueen
Best Bet: Packers -7.5
This is a tough slate this week. Every week where I am picking on top gets harder; I feel like picking from the 7 or 8 spot would be easier…but you will have to ask Slop and Jamaal about that.
WFT has serious defensive issues. AAROD is on a mission and I am backing the Pack to roll at Lambeau
Additional Bet #1: Cardinals -17.5
The Steelers have a bye week saving me from myself, but I can still make a Boiler pick! The Texans have consecutive road games and they are absolutely terrible. Back Kliff/Kyler/Rondale; the Cardinals will roll.
Additional Bet #2: Colts +4.5
San Francisco has been a disappointment. Trey Lance is out. Jimmy G is hurt (again). As for the Colts, Wentz is actually playing good football and they are letting Taylor run wild. I'll be backing J-Tay (yard prop over) and the Colts controlling the clock.
Check out Pickswise's top Week 7 touchdown scorer picks here
Drew Knows
Best Bet: Bengals vs Ravens Under 47
I'm expecting this Bengals/Ravens game to be pretty low scoring. All the media talk has been about Joe Burrow and Ja'Marr Chase, but Cincy's defense is quietly the reason why they've taken such a big step forward in 2021. They're allowing only 6.5 yards per pass attempt, the third-best mark in the league. And they've been very solid against the run as well. The Ravens like to play a lot of tight man coverage, and getting pressed off the line will hinder Chase. Baltimore's defense isn't getting enough credit either, and they've now given up seven points or fewer in two of their past three contests. When you throw in the fact that this is an AFC North rivalry game where first place in the division is on the line, there's a lot to like about this under.
Additional Bet #1: Giants +3
I don't think the Panthers deserve to be road favorites of a field goal against just about anybody right now. Sam Darnold has regressed with each passing week, and he was awful against the Vikings most recently. The coaching staff seems to have lost trust in him. Carolina's 3-0 start looks a lot less impressive when you consider the fact that those three wins came against the Jets, Texans, and Saints during their COVID week. New York isn't as bad as most people think, and Daniel Jones has legitimately gotten much better this season.
Additional Bet #2: Eagles +3
I'm sticking with the NFC East for my final pick and taking the Eagles. Simply put, I'm not buying the Raiders hype. Las Vegas may have beaten Denver last week, but that had more to do with the Broncos' current incompetence than anything else. In their previous two games, both losses, the Raiders mustered only 23 total points. Las Vegas still has offensive line issues, and those will be exposed by Philly's strong defensive front. The Raiders have also struggled to stop the run, so Miles Sanders should finally be able to get going here.
Read Andrew Ortenberg's Week 7 NFL trends article here
Jared Smith
Best Bet: Colts +4.5
The Colts have covered three straight and have looked very impressive doing so, erasing a lot of doubts about Carson Wentz in the process. The defense is banged up with three starters missing practice Wednesday (LB Darius Leonard, DE Kwity Paye, CB Rock Ya-Sin), and Julian Blackmon going down with an Achilles injury. However, DeForest Buckner is healthy and will get a crack at the team who traded him away for a first-round pick two years ago. Despite an 0-3 start and lots of injury concerns, the smart money continues to favor the Colts.
On the other side, the 49ers limp in having covered just once in their first five games, with major concerns at quarterback. It looks like Jimmy Garappolo will be healthy enough to play this week, but it will be his first action in three weeks, and he will be without security blanket TE George Kittle, who remains on IR. Up front, OT Trent Williams and DT Javon Kinlaw both missed practice on Wednesday, so despite coming off the bye San Francisco is still relatively banged up.
Additional Bet #1: Rams -14.5
I know 14.5 is "a lot of points" but the talent gap in this game is truly massive, perhaps the biggest of any game this season. The media will hype up the Stafford vs Goff revenge angle, but bookmakers aren't putting any stock in that. What they are putting stock in: the players around both quarterbacks.
After the Bills' lackluster performance on defense Monday, the Rams have pulled even with Buffalo at the top of the Net Yards Per Play rankings, while the Lions are dead last. Los Angeles is also 4th in DVOA, Detroit is 27th. The smart money quickly pushed this through the key number of 14 from a lookahead of Rams -13.5, and I think it's playable up to 17.
Additional Bet #2: Bucs -12
This line moved very quickly off the lookahead of Bucs -10 as the smart money is showing strong support for the defending champs. It makes sense on paper, Tampa Bay is allowing an absurdly low 54.8 rushing yards per game this season and has the most efficient offense in the league according to DVOA. Tom Brady is also aging like the finest of wines. The reigning Super Bowl MVP leads the NFL in passing yards and is trailing only Patrick Mahomes (by one) for the lead in passing scores.
It's also easy to fade the Bears, who are 29th in Net YPP and might be without one of their best defenders, Robert Quinn, who was put on the COVID list Monday. I would also not be surprised if Justin Fields had another rough performance against a strong defensive line like he did in his first start against the Browns four weeks ago when Chicago failed to find the end zone.
Read Jared Smith's Week 7 NFL picks here
Ross Tucker
Best Bet: Colts +4.5
Don't look now but Carson Wentz is playing well in Indy, and as a result so are the Colts. Following a year in which Wentz regressed to the point where he led the NFL in both interceptions and sacks in Philadelphia even though he only played in 12 games, he has totally turned around that touchdown to interception ratio. Wentz has thrown for nine touchdowns and only one interception this season and in fact has two touchdowns with no picks in each of the last three games.
That has led to major improvement for the Colts, as they have won two of their last three games with the lone loss being a heartbreaking 31-25 overtime loss to the Ravens on the road even though the Colts outplayed them throughout the night and had a double-digit lead most of the evening. Meanwhile, both of the victories–albeit against struggling teams like the Dolphins and Texans–were by double-digits which is not easy to do in the NFL no matter who your opponent is.
Sunday night the Colts are getting 3.5 points against a 49ers squad that will get Garropolo back at quarterback. The question is, how recovered is Jimmy G from the calf injury that forced him to miss the Niners last game against the Cardinals before the bye?
Even if he is 100 percent, he will be playing without tight end George Kittle who is on Injured Reserve. Plus, it has been several weeks since Garoppolo has played so rust could absolutely be a factor. Either way, the Colts are playing at a high level right now and have a great chance to win the game. And even if they do lose, it feels like this will be a close one to the end so I will take the 3.5 all day long.
Additional Bet #1: Titans +5.5
Additional Bet #2: Seahawks +5
Prop Bet Guy
Best Bet: Falcons vs Dolphins Over 47.5
This may be a bit of an obvious play here, with the second and third-worst scoring defenses facing each other, but I love the over. Matt Ryan has looked more comfortable in his new head coach Arthur Smith's offense the last two weeks. Rookie Kyle Pitts had a breakthrough game in London in Week 5 (119 yards and a TD), and Calvin Ridley is set to return this week.
On the flipside, Tua Tagovailoa will be up against the weakest defense he's seen this season. Coming off a strong game in London in Week 6, and potentially getting Devante Parker back in the fold, should lend to scoring on Miami's side. Plus, these two teams rate very highly in team pace. This should be a fast paced game, with both teams point total rising into the mid-20s.
Additional Bet #1: Bucs -12
The Bears won't be able to run the ball against Tampa's rush defense. So while Justin Fields has shown flashes, I don't see him going toe-to-toe with Tom Brady and the Bucs offense. Plus, Brady will be looking to avenge his 4th-down snafu from last season.
Additional Bet #2: Saints -4.5
It's another primetime game for Geno Smith, this time against the Saints formidable defense. It should be another instance where the Saints will force Smith to beat them with his arm, which isn't practical. Give me New Orleans by a touchdown.
Read PropBetGuy's best player prop picks here
John Hyslop
Best Bet: Panthers vs Giants Over 42.5
I have seen the Giants' offense so I'm well aware of what I'm doing here. Honestly, they didn't look that bad against the Rams other than losing 38-11. If they had a couple breaks go their way they may have hung 20. Here's the thing, we don't need the Giants to put up a bunch of points. Have you seen their defense? They haven't given up less than 38 in the last 2 games. This number is too low. I'm thinking 24-21 at worst.
Additional Bet #1: Falcons vs Dolphins Over 47.5
From now on I'm going nothing but overs in this contest. The first thing they teach you in gambling school is to look at every game on the board and then find the ones you think will go over. The first one that jumped off the page for me was this game. We've seen both teams give up at least 20 points to the New York Jets and the Jacksonville Jaguars in their last games. No chance this game goes under 47.5.
Additional Bet #2: Colts vs 49ers Over 44
This is one of those 'never going to go over and then it just goes over at the end' games. Do I have any stats that back this up? No. Stats are for losers. But if you've been watching the games, the Colts actually have what looks to be a competent offense. The 49ers aren't that bad with Garoppolo so there's that too. This one will end up being 24-21 in the fourth quarter.
Read John Hyslop's best underdog bets for Week 7 here
Jamaal Charles
Best Bet: Patriots -7
Belichick against rookie quarterbacks, especially when the Patriots are at home. Mac Jones also looked great last week against the Cowboys and he continues to improve each week.
Additional Bet #1: Bengals +6.5
The Bengals are an underrated team that play hard each week! I think Joe Burrow is going to help keep this game a lot closer than people anticipate. Give me the Bengals +6.5!
Additional Bet #2: Chiefs -5.5
This is the week that the Chiefs make a statement. Mahomes is going to take control and throw for 5 touchdowns. You heard it here first!
Pickswise is the home of free NFL Predictions  and NFL Odds. Check out the latest NFL Prop Bets and NFL Parlays as well as expert NFL Underdog Picks and NFL Computer Picks.