Five-pick Cross-Sport Super Bowl Day Parlay (+2812): Super Bowl 55, NBA, NHL, EPL and college basketball picks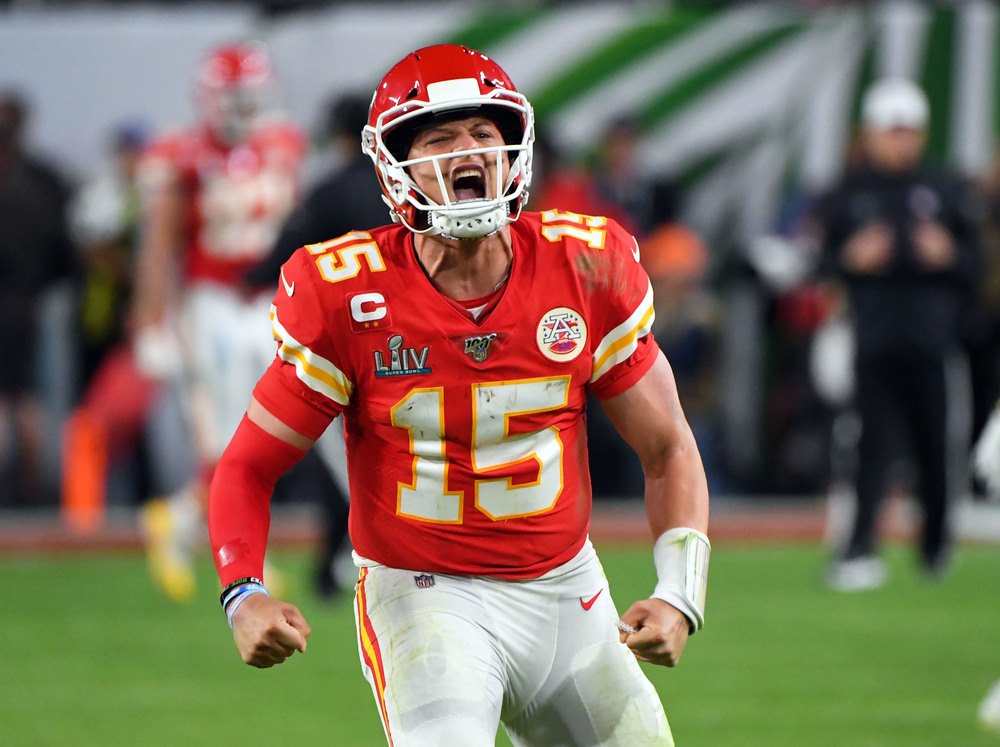 Happy Super Bowl day! The long-awaited battle between the Kansas City Chiefs and Tampa Bay Buccaneers has arrived, but that is by no means the only sporting contest there is to look forward to. We've put together a five-pick cross-sport parlay which will hopefully take you right through the day, including action from the EPL, NBA, NHL, college basketball, and, of course, the Super Bowl.
Each pick is taken from a different sport, and a winning ticket gives us a nice payout with odds at +2812 with DraftKings — more than 28/1! Let's break down each of these four plays. Remember to gamble responsibly.
Best EPL Super Bowl day pick: Manchester City to beat Liverpool (+104), 11:30 a.m ET
Liverpool has had to battle their way back into contention in this year's English Premier League title race but they may struggle to overcome Manchester City.
The Reds have been hit hard with injuries this term, and although Jurgen Klopp's troops have rallied well they are likely to be exposed by Pep Guardiola's team.
You'd struggle to find a stronger squad than the one City have at their disposal, and the fact they have conceded just four goals in their last 20 games is testament to just how good they are this season.
Ilkay Gundogan and Bernardo Silva have been excellent in midfield, which has benefited them defensively, and even without star player Kevin de Bruyne they have looked dangerous going forward.
It's difficult to predict who will operate in the forward roles for City, but with Phil Foden, Raheem Sterling, Gabriel Jesus, Riyad Mahrez, and Ferran Torres all firing, Guardiola has the tools to edge the depleted Reds.
Be sure to check out our full game preview for this matchup. You can also read the rest of our Premier League picks and predictions.
Best NBA Super Bowl day Pick: New York Knicks +5.5 to beat Miami Heat (-110), 1 p.m ET
The Miami Heat have been one of the biggest letdowns in the first two months of the NBA season, and they could struggle when they face a resilient New York team. Miami's biggest issue has been on offense, where they average just 107.2 points per game which is only 25th in the league. They are also the worst rebounding team in the NBA.
The Knicks, meanwhile, have been almost impeccable on defense, allowing just 104.1 points per game, while Julius Randle has been lighting it up all over the court. New York has been rock solid at home recently and with this likely to be a low-scoring contest, it is worth siding with the Knicks to at least keep this one within six.
The Golden Knights proved too much for the Kings to handle on Friday night, winning that contest 5-2, and they should be able to secure another solid victory when they meet on Sunday afternoon. Vegas actually scored the first five goals of the game before taking their foot off the gas, and they should once again be able to prove their superiority. Los Angeles had just seven shots in the third period, highlighting that the Golden Knights are as hot on defense as they are on offense.
Statistically, the Golden Knights outmatch the Kings in almost every category. Offensively, Vegas is averaging 3.5 goals per game compared to L.A. — which is only averaging 2.8 goals. Vegas is averaging the fifth-most shots on goal this year, while the Kings are the sixth-worst. Defensively, the Golden Knights have established themselves as being one of the league's best. They're only allowing a very impressive 2.25 goals per game, the fourth-best in the entire league. Simply put, Vegas is an all-around better team, so take them on the puck line for this one.
Be sure to check out our full game preview for this matchup. You can also read the rest of our NHL picks and predictions, as well as our prop bets, parlays, and NHL Best Bets.
Best Super Bowl game pick: Kansas City Chiefs -3 to beat Tampa Bay Buccaneers (-113), 6:30 p.m ET
The main event of the day, as Patrick Mahomes and Tom Brady do battle in the biggest sporting event of the year. Oddsmakers have this down as being a close one, but we're siding with the Chiefs.
All things considered, I don't see how the Chiefs fail to have success throwing the ball. Tampa's young secondary is exploitable, and every time they've faced a quarterback who can push the ball downfield they've been exposed. They might have looked good against an aging Drew Brees with a torn labrum, but the week before that they made Taylor Heinicke look like a franchise quarterback.
The Chiefs won by three points when these teams played in Tampa during the regular season, but the game wasn't as close as that final score indicates. Kansas City was up 17 in the fourth quarter before a couple of late Bucs touchdowns closed the margin. Remember, this is a Tampa Bay team that won all of one game against teams with winning records during the regular season and their playoff run has been very flukey thus far. Brady was mostly horrible against Green Bay as he tossed three interceptions, and it took an extreme series of miscues by the Packers for them to win that game. Their luck may finally run out here.
Be sure to check out our full game preview for Super Bowl 55, as well as our Super Bowl hub that is filled with prop bets, parlays, and everything you need before you bet on the biggest sporting event of the year.
Best college basketball Super Bowl day Pick: Stanford Cardinal -11 to beat California Golden Bears (-110), 1o p.m ET
Pac-12 action takes place following the conclusion of Super Bowl 55, as Stanford hosts bottom-feeder California with these teams facing off for the second time this week. The Cardinal took care of the Golden Bears in Thursday's meeting and controlled from the opening tip in a 72-60 road victory. Even without three key backcourt pieces in guards Daejon Davis, Zaire Williams, and Bryce Wills, the Cardinal have not missed a beat. Freshman guard Michael O'Connell and junior wing Jaden Delaire have shined in their new roles with the trio sidelined. Add in All-Pac-12 forward Oscar da Silva (19.2 ppg) to the mix and the Cardinal are an underrated bunch.
Stanford also owns the 17th-most efficient defense per KenPom and has the ability to hold California to fewer than 60 points once again. In Thursday night's meeting, Stanford held the Golden Bears to 0.83 points per possession while scoring 1.04 points per possession. The Cardinal were able to body the Bears in the paint, shooting better than 60 percent on two-point shots on the night. The Cardinal's ability to limit the Golden Bears on offense coupled with their frontcourt advantage sets Stanford up to secure another double-digit win over California. Ride the Cardinal to notch another comfortable win.
5-Pick Cross-Sport Super Bowl Parlay & Odds
A five-game parlay on each of these sporting events in the EPL, NBA, NHL, college basketball, and NFL returns odds of +2812 with DraftKings. We've got a little bit of everything mixed in there to add to your Super Bowl excitement and hopefully provide you with a mega payout!
Be sure to also check out our free bets page, where you can get some great offers for opening a brand new account with different sportsbooks, who are also focusing on special promotions just for Super Bowl Sunday.
Best of luck!
Free Super Bowl 55 Picks and Predictions
Be sure to check out our full-game preview for the big matchup:
We've also got plenty of expert articles to make sure you're fully informed before making your Super Bowl bets:
Pickswise is the home of free sports picks, news, and best bets. Check out our expert NFL Picks including our very own Super Bowl page, as well as NBA Picks, and College Basketball Picks throughout the season.