Washington Nationals 2022 MLB season preview, odds, and predictions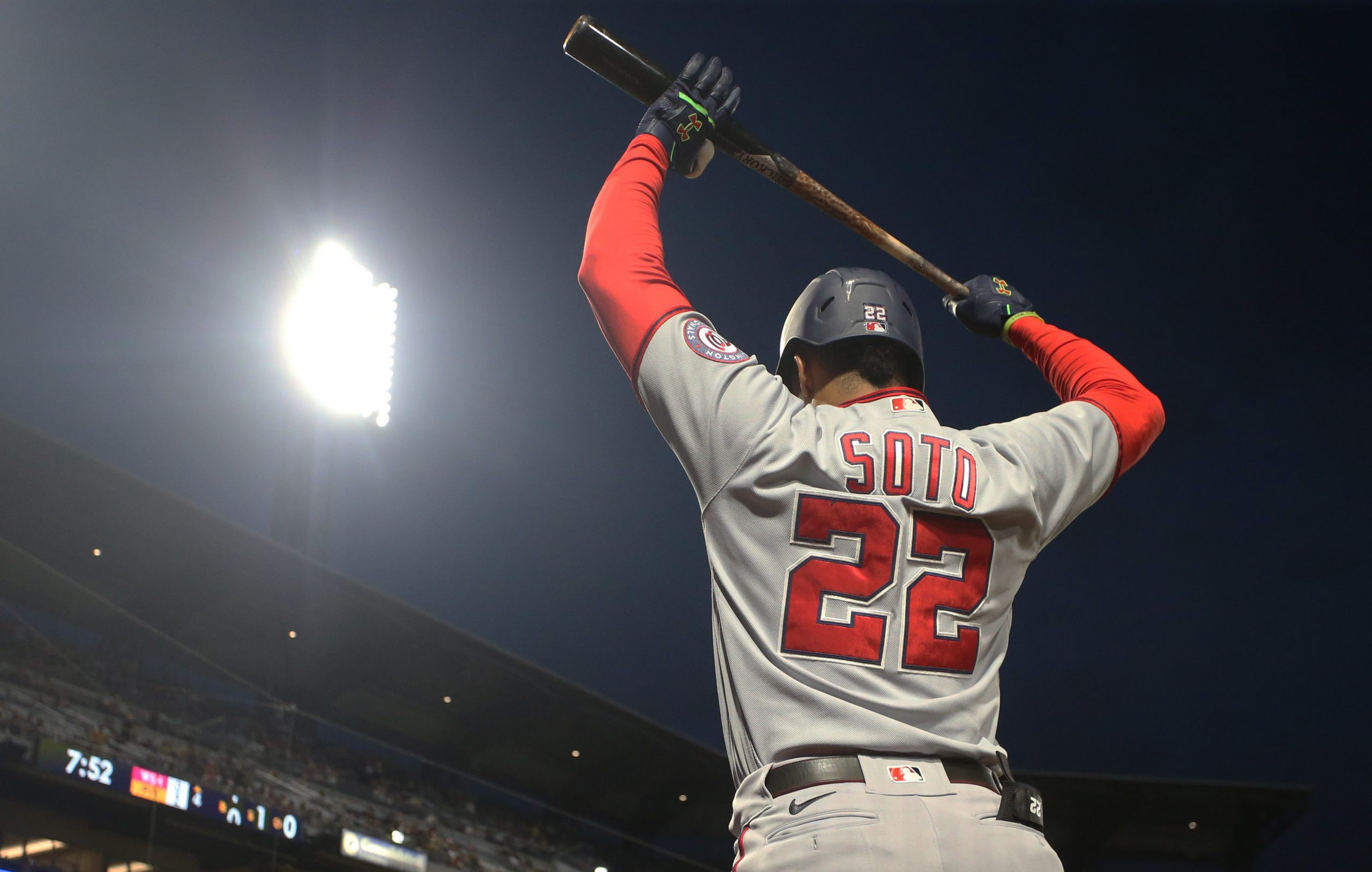 Are you missing baseball, too? For those that don't know me, hello! My name is Keith Schmelter and I was the most profitable MLB writer on the Pickswise staff last season. I finished +37.6 units on money line/run line picks, +52.9 units on game totals, and +39.3 units (21-6-1) on 3-star plays for Pickswise. I'm a diehard baseball fan with an even greater passion for statistics who loves to watch and bet on baseball. I will be analyzing every MLB team and giving my predictions for their 2022 season.
Finishing up the NL East, let's break down the Washington Nationals.
Washington Nationals breakdown
2022 World Series odds: +15000
2022 NL East odds: +5000
2021 record: 65-97
2021 O/U record: 74-82-6
Key players in: Nelson Cruz (DH), Cesar Hernandez (2B), Sean Doolittle (RP), Steve Cishek (RP)
Key players out: Ryan Zimmerman (1B)
Story of last season
It was a tough 2021 season for the Nationals. Besides finishing in last place in their division, they parted ways with Max Scherzer and Trea Turner who were the life of the team. They also traded away leadoff hitter Kyle Schwarber who seemed to be hitting a home run in every game in June. This led Washington into full tank mode in the second half of the season after coming to the realization that they didn't have a shot at the postseason.
Will Stephen Strasburg ever return to his ace form? The 33-year-old has thrown only 26.2 innings in the last two seasons due to a variety of injuries. In the middle of last season, Strasburg was diagnosed with Thoracic Outlet Syndrome which caused him to miss the rest of the year in hopes of returning in time for the 2022 season. The concerning part of TOS is not many starting pitchers have recovered well from it. For example, the former All-Star Matt Harvey has never been the same.
Luckily, the team still has Juan Soto. So, let's Soto-shuffle into their 2022 preview.
Washington Nationals 2022 MLB season predictions
The fact that Patrick Corbin is still the Nationals' no. 2 starter is incredibly concerning. After his all-star season for the Diamondbacks in 2018, Corbin earned a 6-year, $140 million contract from the Nationals. That might go down as one of the worst contracts in Nationals history if Corbin continues to pitch the way he has. The southpaw had a 4.66 ERA in 2020 and then a 5.82 ERA in 2021 and has averaged above 10 hits per 9 innings in those two seasons. It's year 4 of his contract, so only 2 more years Nationals fans!
In the Scherzer and Turner trade, the Nationals received a haul of prospects from the Dodgers. This included Josiah Gray who is considered one of the top pitching prospects in baseball. In his first season in the majors, Gray posted a 5.28 ERA in 14 appearances and had obvious flaws that teams exploited. Gray relies on a three-pitch arsenal, but he throws his fastball for over 50% of his pitches which led to Gray having a 12.2% barrel rate (3rd percentile). If Gray can incorporate his off-speed pitches more and not walk 10.2% of batters he faces, he should be a quality third or fourth starter on the team.
One of the biggest problems the Nationals face, besides their terrible starting rotation, is their infield. Josh Bell had a mediocre first season with the Nationals and will have to be a more productive clean-up hitter in 2022 in order for the Nationals to be successful. Washington signed Cesar Hernandez which makes the Nationals his 4th team in 3 years, but the middle infielder won't be a massive contributor in 2022. That leaves Maikel Franco and Alcides Escobar on the left side of the infield which is a massive downgrade from Anthony Rendon and Turner just a few years ago.
The Nationals starting rotation is bad, their infield is below average, and the bottom half of their order will be lucky to hit .240. With their strong division, the Marlins and Nationals will get overshadowed by the Mets, Phillies, and Braves. Risking $1 on the Nationals to win the World Series would payout $150, but you would just be wasting a dollar. Stay away from the Nationals in 2022.
2022 MLB season team previews
Check out the rest of our team previews for the upcoming baseball season!
AL East
AL Central
AL West
NL East
Pickswise is the home of free sports picks, news and best bets. Check out our expert NFL Picks, NBA Picks, MLB Picks and NHL Picks for the latest game picks.