NFL
Back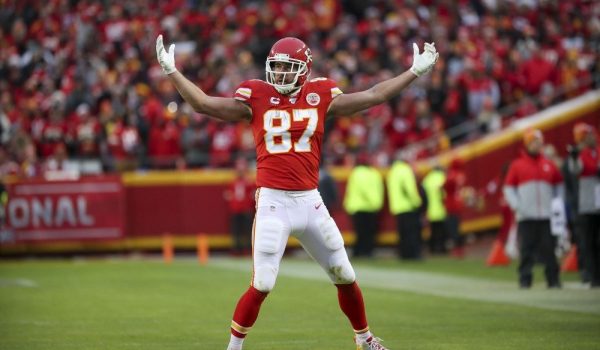 NFL Predictions 2020: Over/under regular-season win totals for all 32 teams
Are you ready for some football? The NFL is full steam ahead for a full and successful 2020 season as commissioner Roger Goodell has stated the league is prepared to make whatever adjustments necessary to ensure that all games will be played. With that in mind, it's time to dive into some NFL predictions on the over/under regular-season win totals for all 32 teams.
Let's start the party off with QB Josh Allen and the AFC East.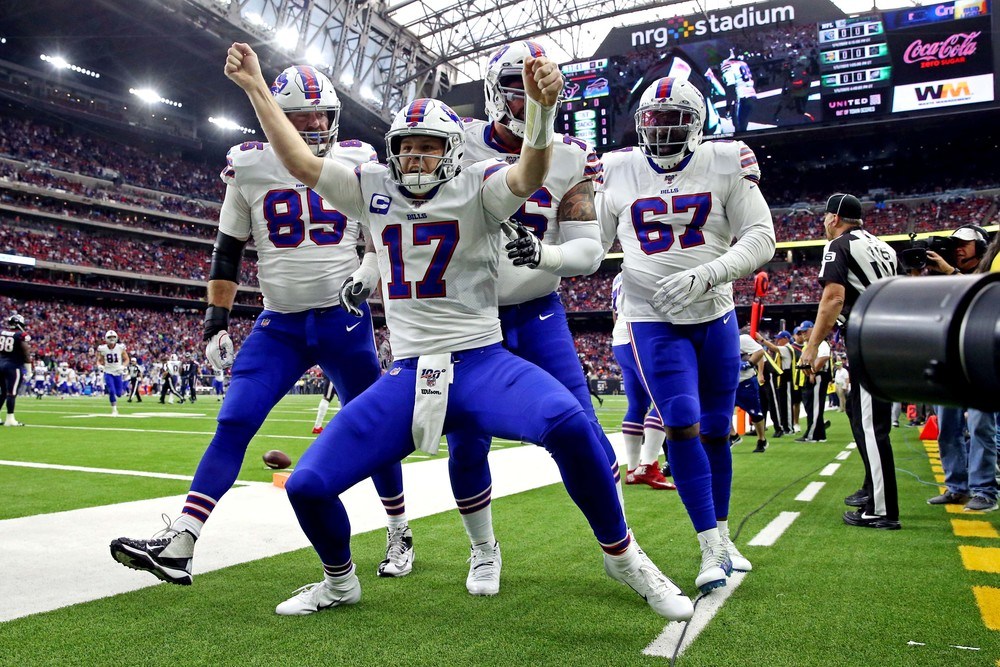 AFC East Season Win Total Predictions
Buffalo Bills (11-5)
The Buffalo Bills are ready to take the AFC East crown. There is no more rebuilding for Buffalo as the Bills and QB Josh Allen have everything in their power to win double-digit games in 2020. They should easily capitalize on the loss of QB Tom Brady in the division and take control of it. Prediction: Over 9. View game by game predictions here.
New England Patriots (9-7)
Can New England continue to be successful without the Hall of Fame QB Tom Brady? They will but not to their expectations. It's going to be difficult to win double-digit games with first-year starting QB Jarrett Stidham out of Auburn. The defense and head coach Bill Belichick will continue to pull off some impressive wins, but the safe bet here is the under. Prediction: Under 9. View game by game predictions here.  
Miami Dolphins (6-10)
Welcome to brand new Miami Dolphins as QB Tua Tagovailoa will be taking the reigns. Expect a fun new Miami team that also improved drastically on the defensive side especially in the secondary. Miami will have some surprising wins in 2020 but still fall below expectations. Prediction: Under 6.0. View game by game predictions here. 
New York Jets (5-11)
Last season was one to forget as QB Sam Darnold was seeing ghosts on the field, and could not start all of the games due to mono. With the addition of head coach Adam Gase, can the New York Jets improve? Not quite. There will be frustration on both sides of the ball as New York will struggle without a doubt in 2020. Prediction: Under 6.5. View game by game predictions here.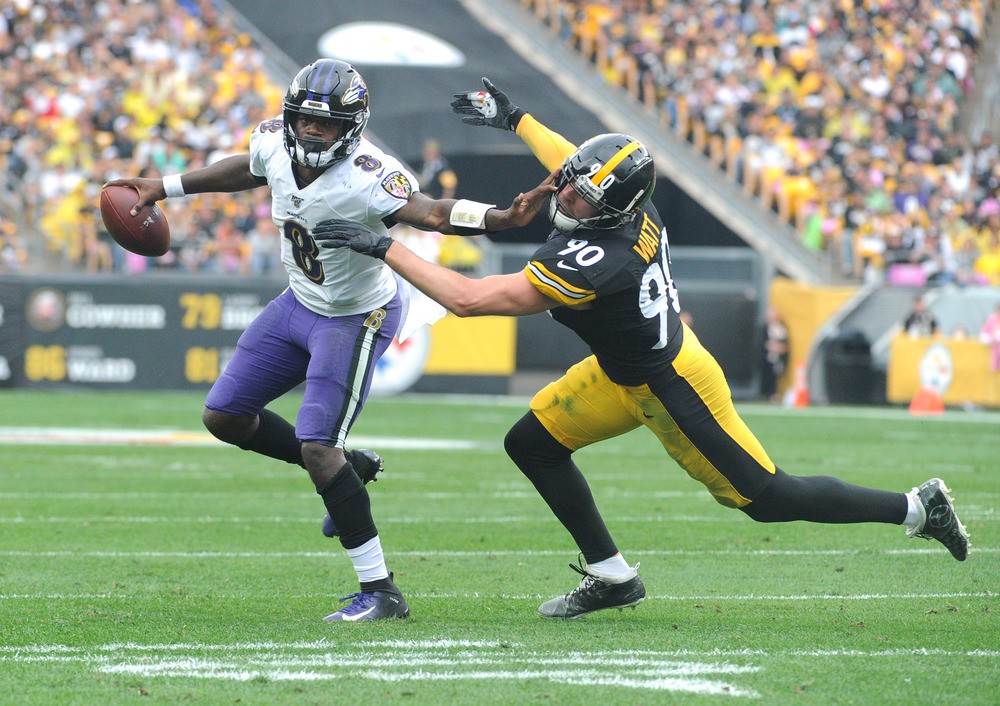 AFC North Season Win Total Predictions
Baltimore Ravens (13-3)
A schedule that includes the NFC East, AFC South, and their toughest opponent (the Chiefs) at home is a friendly one for the Ravens. They should be able to capitalize on the tune of a 13-3 or 14-2 record depending on if they have to put forth an effort in the season finale against Cincinnati. Prediction: Over 11. View game by game predictions here.
Pittsburgh Steelers (10-6)
It's time for the Steelers to return to form. Pittsburgh is known for having one of the most successful franchises as they are excited to see the return of QB Big Ben to the team. There is no way they are going to have a three-year playoff drought as they will get back to their winning ways and compete with the Ravens. Prediction: Over 9. View game by game predictions here
Cleveland Browns (8-8)
Year after year, the Cleveland Browns have been a disappointment even with the amount of talent on both sides of the blow. Once again they added a solid amount of veteran players on the offensive side of the ball with TE Austin Hooper and OT Jack Conklin. However until they finally prove they can win against the top dogs, always lean toward the under. Prediction: Under 8.5 View game by game predictions here
Cincinnati Bengals (4-12)
The Cincinnati Bengals are looking to improve on their two-win game season last year as they bring in franchise quarterback hopeful Joe Burrow. However, let's not get too excited. Cincinnati will still be pushed around by the fellow AFC North teams and struggle with rookie QB Burrow. Take the under here with confidence. Prediction: Under 5.5. View game by game predictions here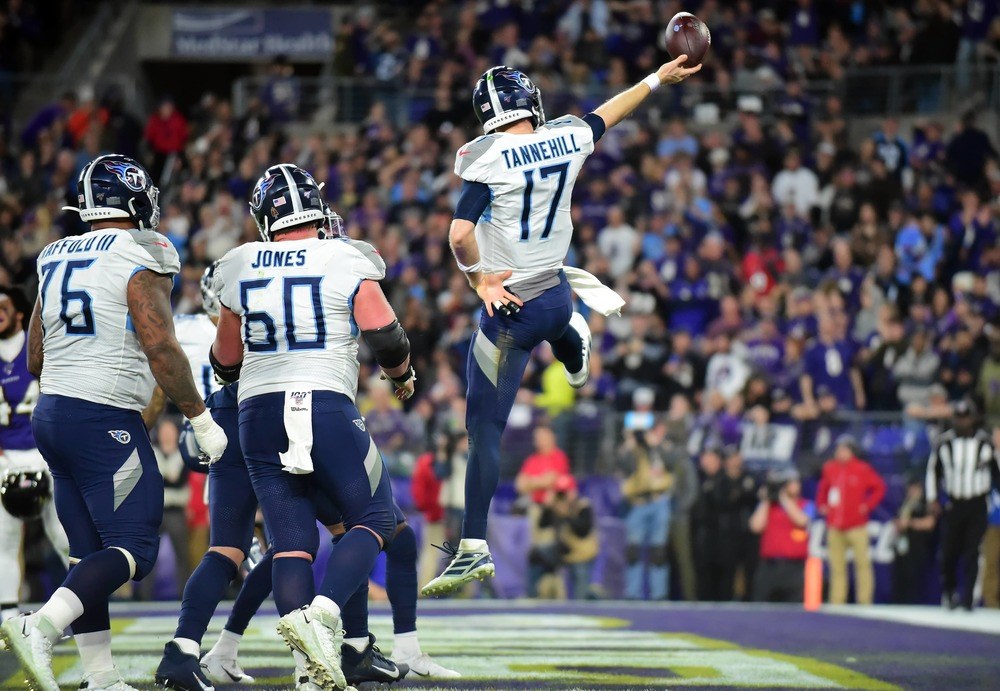 AFC South Season Win Total Predictions
Tennessee Titans (11-5)
Even though the Titans only won nine regular-season games last year, they are built for the future with QB Ryan Tannehill and elite RB Derrick Henry. With the Houston Texans hot mess with trading WR DeAndre Hopkins and the Indianapolis Colts still finding a passing game, expect Tennessee to run away with this division. Prediction: Over 8.5 View game by game predictions here
Indianapolis Colts (6-10)
Indianapolis upgraded on both sides of the ball this offseason especially with the arrival of QB Philip Rivers and DT DeForest Buckner. A lot needs to be fixed for the Colts to improve as the smart money is on another mediocre campaign; perhaps not terrible but also not good. Prediction: Under 8.5. View game by game predictions here
Houston Texans (6-10)
As stated above, the Texans traded away WR DeAndre Hopkins and in turn, added WR Brandin Cooks from the Los Angeles Rams. A lot of questionable calls for the Texans as QB DeShaun Watson will now hope to continue to grow without one of the best wideouts in the league. 2020 is not the year for Houston Prediction: Under 7.5 View game by game predictions here
Jacksonville Jaguars (5-11)
The Jacksonville Jaguars are one of the few teams on the board for a possible tank for Trevor heading into the 2020 season. However, remember this same Jacksonville team was able to win six games with QB Gardner Minshew. They may not be the most well-rounded teams, but they will be able to keep afloat this division. Minshew Mania should be able to help in some winning bets. Prediction: Under 4.5 View game by game predictions here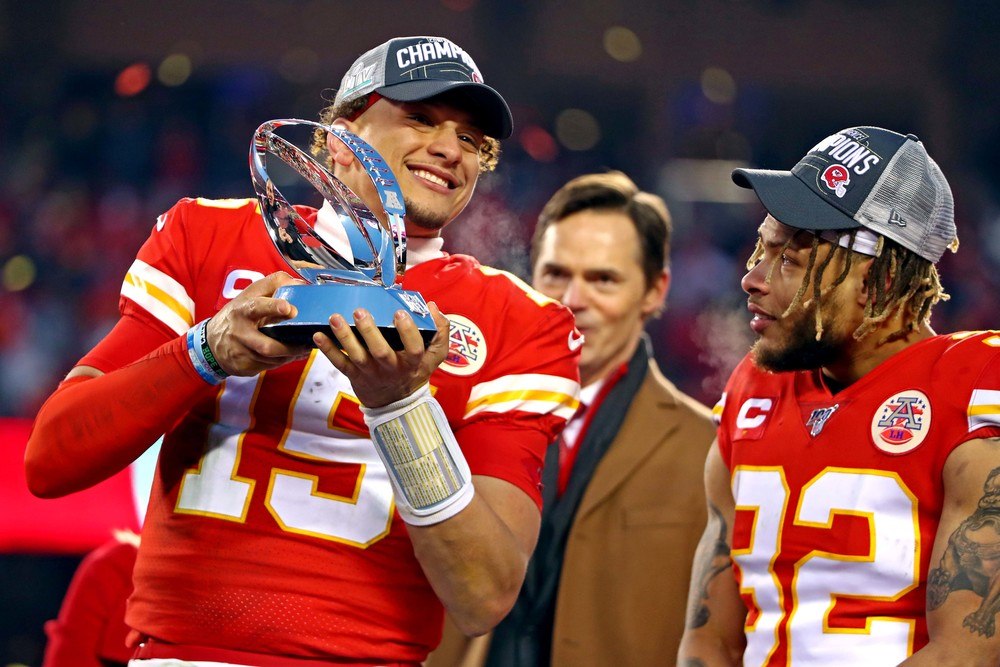 AFC West Season Win Total Predictions
Kansas City Chiefs (13-3)
The defending Super Bowl champions will enter the new season with being the highest win total. However, that should not scare off the common bettor as Kansas has been red-hot with head coach Andy Reid. Kansas City still went over their win total last year even with Mahomes missing some time. Just imagine if Mahomes plays the whole season. It's time to ride the public with this one. Prediction: Over 11.5. View game by game predictions here
Denver Broncos (8-8)
The Denver Broncos have been consistently getting better over the years. Which is why the Broncos are one of the publics' favorites bets here in 2020. Back in 2017, Denver finished with five wins, 2018 with six, and last year with seven. In hindsight, if the trend continues the Broncos should finish with an 8-8 record. Besides the trends, Denver improved drastically on the offensive side of the ball as QB Drew Lock has everything in place to win at least eight games. Let's ride the Bronco. Prediction: Over 7.5. View game by game predictions here
Los Angeles Chargers (8-8)
The Chargers might be rolling with veteran WB Tyrod Taylor for a majority of the games, but the highlight of this team is the defense. Along with Joey Bosa and possibly the best secondary in the NFL, they will be gifting easy wins to the offense. As long as Taylor makes his throws, this Los Angeles team can win at least eight games. Prediction: Over 7.5. View game by game predictions here
Las Vegas Raiders (7-9)
For the first time in history, welcome the Las Vegas Raiders. Can the Raiders finally shine back to glory in their new stadium? Short answer, no. The Raiders have been very inconsistent with head coach Jon Gruden, winning four games in his first season back and seven last year. Even though they added help on the offensive side of the ball, it's hard to trust either QB Derek Carr or Marcus Mariota to lead the way. Another subaverage season for the Raiders. Prediction: Under 7.5. View game by game predictions here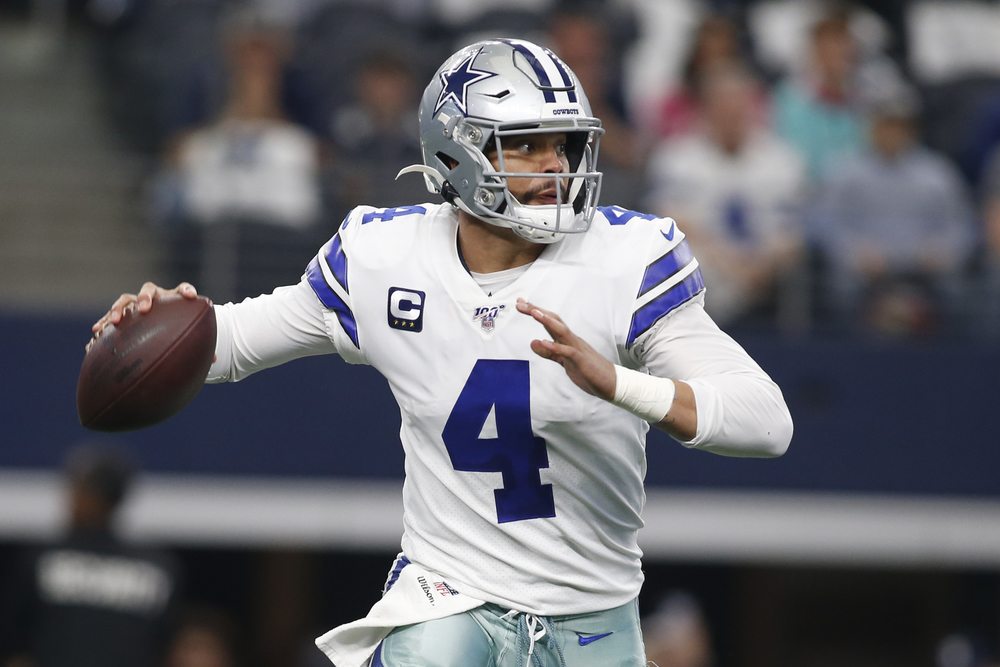 NFC East Season Win Total Predictions
Dallas Cowboys (10-6)
The Cowboys are ready to showcase their new-look offense as QB Dak Prescott will have a new target in WR CeeDee Lamb. With new head coach Mike McCarthy, expect Dallas to once again be "Americas Team". After an 8-8 season last year, expect that to change with the addition of  S HaHa Clinton-Dix, CB Daryl Worley, DE Gerald McCoy, and CB Trevon Diggs. Dallas could be a potential dark horse to win it all. Prediction: Over 9.5 View game by game predictions here
Philadelphia Eagles (8-8)
Ever since their Super Bowl victory, Philadelphia has been cold. Just like Dallas, Philadelphia was able to upgrade both their passing defense and offense but their win total number is simply way too high. With a win total of 9.5, Philadelphia has only managed to cross that once in the last five seasons which was their famous Super Bowl run. I'm not sold yet. Prediction: Under 9.5 View game by game predictions here
Washington Redskins (5-11)
The Redskins had one of the worst defenses last season but should be able to improve heading into the 2020 season. With the addition of Ron Rivera and defensive coordinator Jack Del Rio, expect Washington to improve on the defensive side of the ball. It will all come down to QB Dwayne Haskins on how much he can improve in his first full year as a starter. Washington gets close to their win total, but not enough to cross it. Prediction. Under 5.5. View game by game predictions here
New York Giants (4-12)
Just like the Eagles, the New York Giants win total seems simply too high to achieve. Especially for New York who are still rebuilding with QB Daniel Jones and RB Saquon Barkley. Their defenses still have holes to fix and this will be Jones' first full season starting with the Giants. New York has only crossed over six wins once over the last six seasons. Prediction: Under 6.5. View game by game predictions here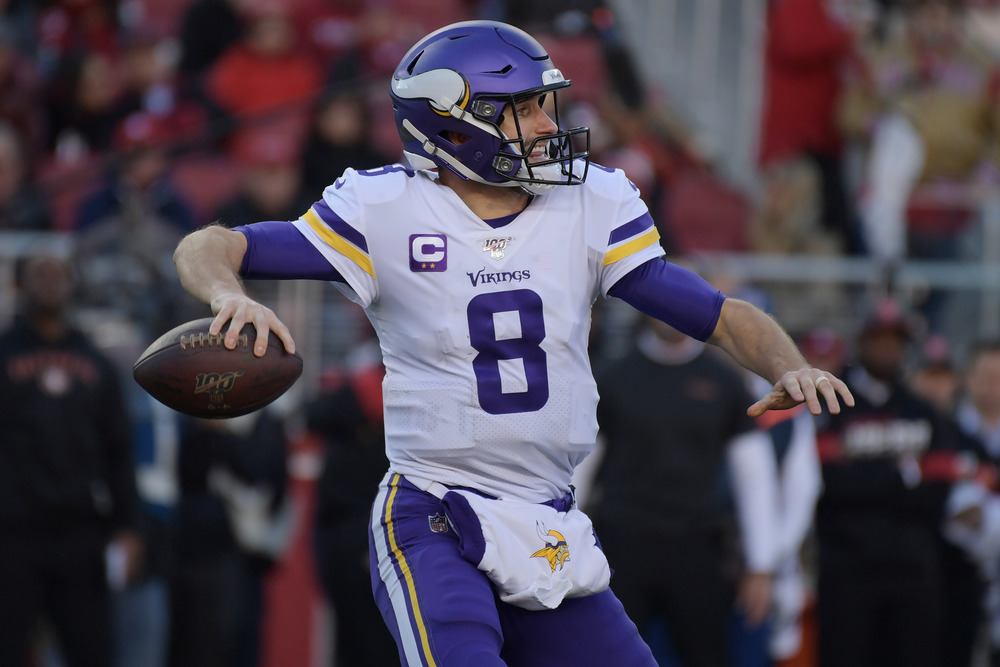 NFC North Season Win Total Predictions
Minnesota Vikings (10-6)
Could the NFC North crown be heading to Minnesota? It's going to be a two-way race once again with the Green Bay Packers as both teams will rely a lot on fellow rookies they just drafted. For Minnesota, they lost Stefon Diggs and two secondary starters but could be just fine if CB Jeff Gladney steps up. Minnesota also drafted WR Justin Jefferson and WR Tajae Sharpe which should improve the offense. At the moment Minnesota's win total is simply too low knowing they cleared this same total three times over the past five seasons. Prediction: Over 9.0. View game by game predictions here
Green Bay Packers (10-6)
Head coach Matt LeFleur has changed this Packers organization for the better good. Even though they may have drafted for the future with QB Jordan Love, QB Aaron Rodgers still has plenty left in the tank to produce yet another successful season. Green Bay will be toe-to-toe with Minnesota without a doubt. Prediction: Over 9.0 View game by game predictions here
Chicago Bears (8-8)
The Bears may have added QB Nick Foles to boost up the offense, but there is another average season on the horizon for Chicago. The defense may be able to keep them in a solid amount of games, and may even win some on their own, but nothing special will come from this Bears team. Luckily, an average season gets them over their 2020 win total. Prediction: Over 7.5 View game by game predictions here
Detroit Lions (4-12)
QB Matthew Stafford will be back leading the offense as, without him, the Lions went a horrible 3-12 in 2019. It's hard to imagine Detroit coming close to taking down the Vikings or Packers in 2020. Detroit lacks a lackluster star on either side of the ball especially with the departure of Darius Slay. Prediction: Under 6.5 View game by game predictions here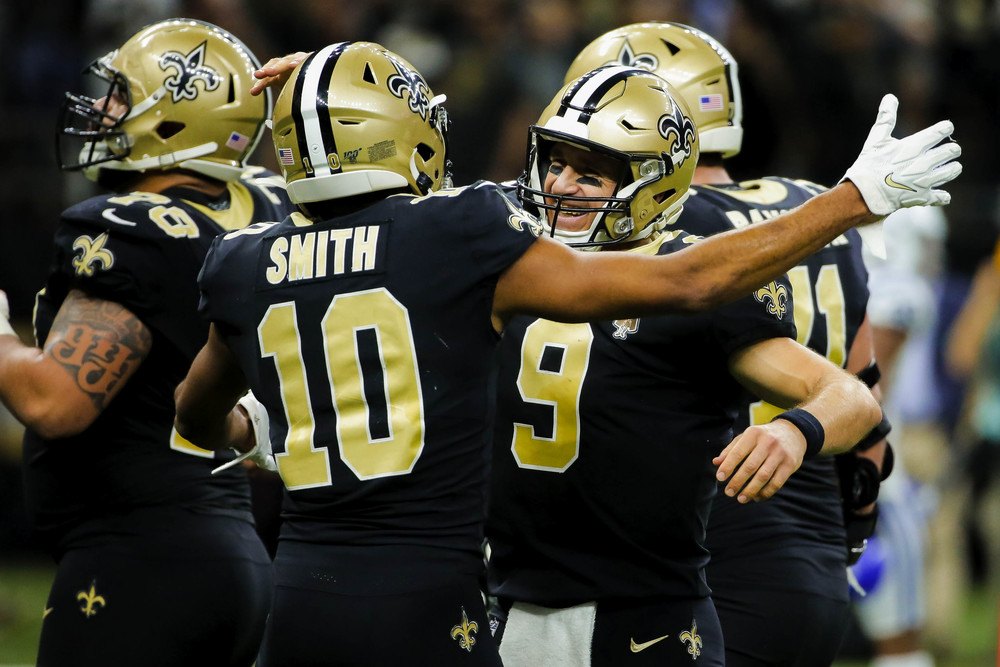 NFC South Season Win Total Predictions
New Orleans Saints (11-5)
One of the highest win totals across the board and for a strong reason. New Orleans has won 13 games in each of the last two seasons and should once again be the king of the South. Even though Tampa Bay may be a threat with Tom Brady, Drew Brees and company have been playing together for years to come. Rinse and repeat. Prediction: Over 10.5 View game by game predictions here
Tampa Bay Buccaneers (10-6)
Who would have thought the Tampa Bay Buccaneers would bring in Hall of Fame QB Tom Brady and fellow sidekick TE Rob Gronkowski. With the already Tampa Bay favorites of WR Mike Evans and Chris Godwin, this offense could be one of the more high scoring teams in the league. It might be ugly, but Tampa Bay gets double digits in 2020. Prediction: Over 9.5 View game by game predictions here
Atlanta Falcons (9-7)
Luckily for Atlanta, there are a solid amount of winnable games to start the season and before the bye week. Also adding to the fact Atlanta will once again continue to rely on their offensive weapons of QB Matt Ryan, WR Julio Jones, WR Calvin Ridley, and newly RB Todd Gurley they will win plenty of shootouts. Winning over eight games is very durable for Atlanta especially with Dan Quinn on the hot seat. Prediction: Over 7.5. View game by game predictions here
Carolina Panthers (4-12)
Carolina will be entering this 2020 season with a brand new head coach, offensive coordinator, and veteran quarterback. Keep in mind they also lost QB Cam Newton and Captian LB Luke Kuechly. Unfortunately with COVID-19 preventing teams to be practicing daily as normal, it will take some time for Carolina to get on track. Prediction: Under 5.5 View game by game predictions here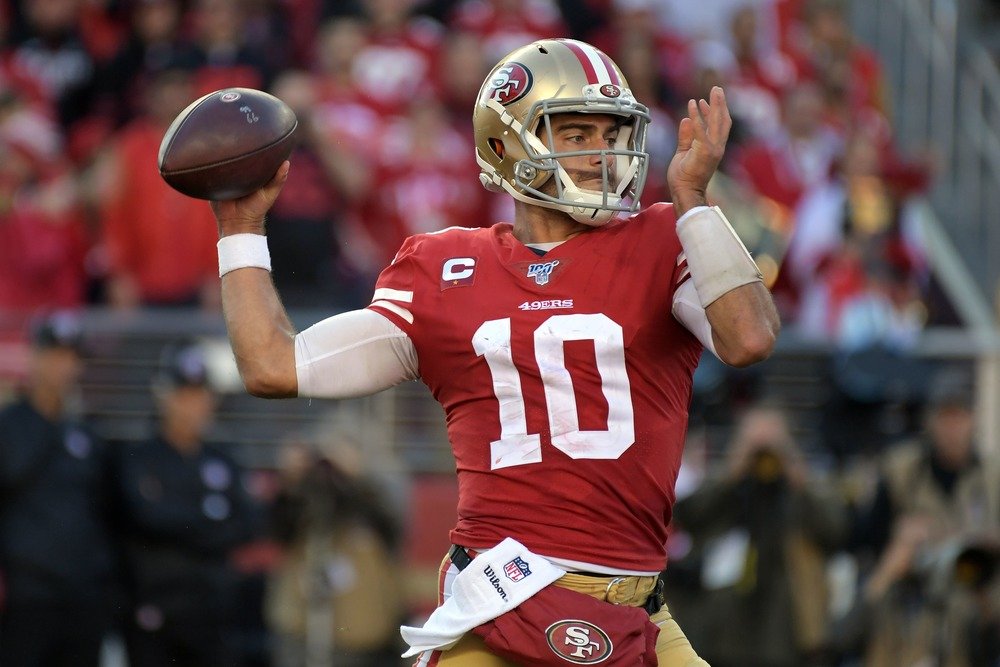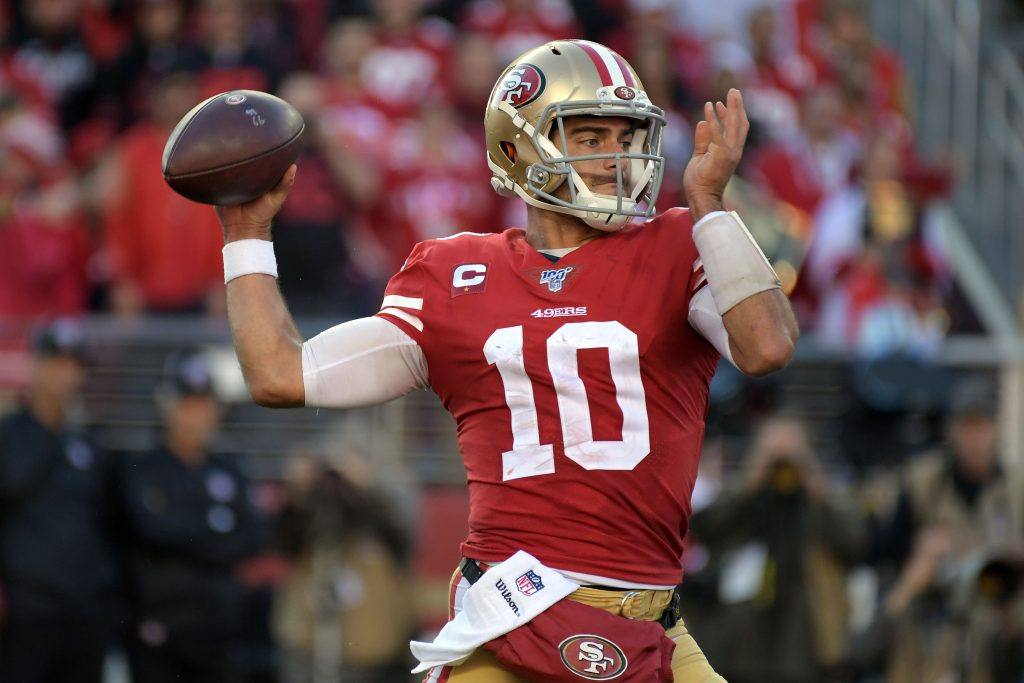 NFC West Season Win Total Predictions
San Francisco 49ers (11-5)
The 49ers lost a lot of key players during the offseason which included OT Joe Staley, DT DeForest Buckner, WR Emmanuel Sanders, and RB Matt Breida. Yet they still come into the NFC West this season with having one of the most feared defenses and rushing attacks. It's hard to knock down this 49ers team as they could have won last year's Super Bowl without the typical Shannan choke. Prediction: Over 10.5. View game by game predictions here
Seattle Seahawks (11-5)
One of the most consistent teams in the league. Head coach Pete Carrol and the Seahawks continue to win notable games even without key players on both sides of the ball. With hitting the 9.5 win total in the past seven of eight seasons it's clear what direction bettors should lean toward. QB Russell Wilson still has the magic touch. Prediction: Over 9.5 View game by game predictions here
Los Angeles Rams (11-5)
Keep in mind, injuries and a poor offensive line drastically hurt the Los Angeles Rams. Remember head coach Sean McVay made this once horrible franchise into a contender in a matter of years. With winning a total of 33 games over the past three seasons, McVay knows how to get the job done. Expect QB Jared Goff to bounce back with his new rookie teammates Cam Akers and Van Jefferson. Prediction: Over 8.0 View game by game predictions here
Arizona Cardinals (8-8)
Let's go for the sweep. The NFC West is the hardest division in football and it will be shown as all four of these teams will either cross over their win total or at the worst push, the win totals bet. For the Arizona Cardinals, they had a strong offseason with the addition of DeAndrew Hopkins. Add that to QB Kyler Murray who had one of the best rookie seasons in quite some time and the Cardinals are in business. Any four of these teams could make a legit run for a playoff spot. Prediction. Over 7.0 View game by game predictions here
Last updated: Thu 11th June 2020